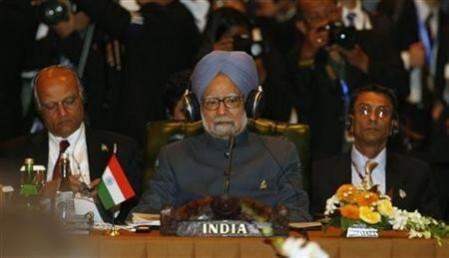 The Indian Prime Minister, Dr. Manmohan Singh, seems to have breathed new hope into the country's struggling telecommunications sector, while speaking at the inauguration of India Telecom 2011 in New Delhi, on Wednesday. Singh said the government would look into policies to encourage the growth of the sector.
"I am aware of some concerns of the telecom industry regarding government policies in the telecom sector. I wish to reassure industry of the government's full commitment to sustaining growth, creativity and enterprise in this vitally important sector of our economy," IBNS quoted him as saying. The Prime Minister went on to assure those listening of the government's intention to help the telecom sector.
"The telecommunications sector is one of India's success stories. Our government is committed to doing all it can to ensure that we see even more successes in the future in this vital sector of our economy. We will work closely with all stakeholders to build upon what we have achieved. I would like to take this opportunity to assure all of you that our government will continue to formulate forward looking policies that will encourage further growth of the telecom sector," he said, also adding that his government would endeavor to provide broadband connectivity to all village panchayats in the country.
India's telecommunications market is the second largest in the world, next only to China. However, it has been going through difficult times of late, due to stiff competition and scandals. The Comptroller and Auditor General estimate a revenue loss of $39 billion to the government due to sales of licenses below the market price, between 2007 and 2008.
The Indian government is planning to introduce a new telecom policy early next year, wherein rules for mergers and acquisitions in the sector will be relaxed to facilitate consolidation in the crowded market.