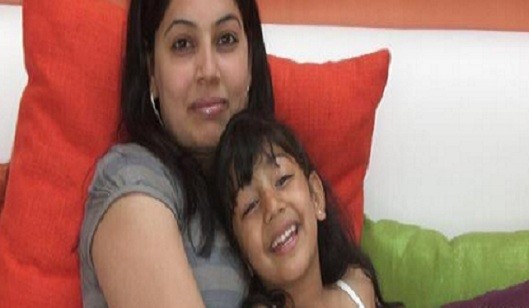 An Indian-origin woman and her minor daughters were found dead at their Ruislip home in London.
Heena Solanki, a 34-year-old laboratory technician in a senior secondary school, was suspected to have used toxic gasses to kill herself and her children Prisha, four, and Jasmine, nine.
The incident came to light on Friday, around 6.40pm, when neighbours alerted the police about a certain odour emanating from Solanki's residence. Solanki and her daughters lived with her husband Kalpesh and his parents.
Authorities dispatched a hazardous area response team to the residence. A bag marked 'caution health hazard' was seen being taken away by officers from the house.
"Police told us to shut the windows as there might have been a toxic substance. We didn't know what to think. We had no idea what was going on and no one would tell us," neighbour Don Berry told Mirror.
Police are investigating whether Solanki and her children swallowed chemicals leading to their deaths. They are not treating the deaths as "unexplained".
A neighbour expressed her shock and dismay over the incident. "They were a happy family and the children were lovely little kids," she told the British daily.
Solanki's husband was out of town when the mishap took place. It could not be ascertained whether her in-laws were in the house at the time of the incident.
The post-mortem examination of the three bodies is expected to take place next week.