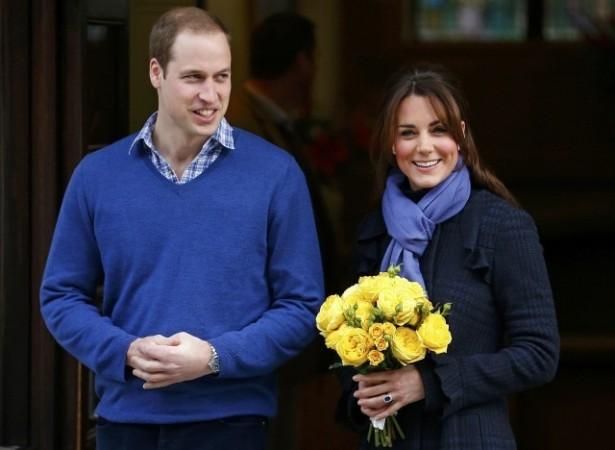 The happy news that the Royal couple was expecting their first child was marred by the tragic death of a nurse at the hospital where pregnant Catherine, Duchess of Cambridge was treated for acute morning sickness earlier this week.
The death, which is suspected to be a suicide, happened after an Australian radio station 2DayFM made a hoax call to the Edward VII Hospital in Central London and spoke to the nurse inquiring the condition of the Duchess who was admitted there.
Jacintha Saldanha, 46, a nurse of Indian origin working at the Edward VII Hospital was duped into putting a prunk call through to the nurse, who was taking care of the Duchess, before being found death at her home.
"It is with very deep sadness that we confirm the tragic death of a member of our nursing staff, Jacintha Saldanha," John Lofthouse, the King Edward's chief executive told reporters outside the central London hospital. "We can confirm that Jacintha was recently the victim of a hoax call to the hospital. The hospital had been supporting her throughout this difficult time."
The Royal couple, Prince Williams and Catherine, has expressed their sadness on the death of the mother of two.
"The Duke and Duchess of Cambridge are deeply saddened to learn of the death of Jacintha Saldanha. Their Royal Highnesses were looked after so wonderfully well at all times by everybody at King Edward VII Hospital, and their thoughts and prayers are with Jacintha Saldanha's family, friends and colleagues at this very sad time," a statement from William's office said.
The nurse was pronounced death by the time ambulance arrived at her house. The police are not looking for anybody in spite of the tragedy being described as "unexplained", indicating that they suspected it to be a suicide.
Jacintha on Tuesday put through a call from 2DayFM radio station presenters Michael Christian and Mel Greig, who pretended to be Queen Elizabeth and Prince Charles, to Kate Middleton's nurse, leading to the revelation of the condition of the Duchess.
Rhys Holleran, chief executive of 2Day FM, has defended the presenters, who took up the prank, saying that the station didn't break any law.
"This is a tragic event that could not have been reasonably foreseen and we're deeply saddened by it. I spoke to both presenters early this morning and it's fair to say they're completely shattered. Prank calls as a craft in radio have been going for decades and decades, they are not just part of one radio station, or one network or one country, they are done worldwide," The Telegraph quoted Holleran as saying.
It is reported that the Australian Communications and Media Authority (media regulator) has received lots of complaints on the radio station following the tragic death of Saldanha but it hasn't initiated formal investigation so far.
(With Inputs from Reuters)