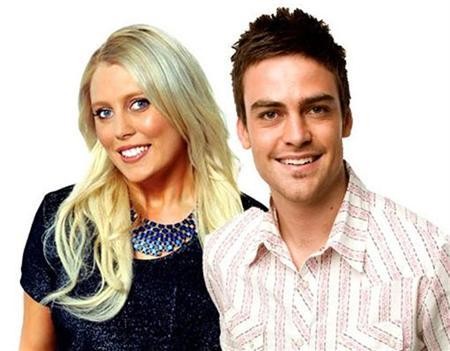 Two Australian radio presenters, who made a prank call to the hospital where Kate Middleton was treated, has finally broken their silence three days after an Indian-origin nurse was found dead after their hoax call. They said in tears that they were distressed by the tragedy.
Jacintha Saldanha, a 46-year-old nurse of Indian origin working at the Edward VII Hospital, was duped into putting a prank call through to the nurse, who was taking care of Kate Middleton, the Duchess of Cambridge, before being found dead at her home.
The death, which is suspected to be a suicide, happened after an Australian radio station 2DayFM made a hoax call to the Edward VII Hospital in Central London and spoke to the nurse inquiring the condition of the Duchess who was admitted there for acute morning sickness which could have been caused by pregnancy.
The 2DayFM presenters Mel Greig and Michael Christian, who carried out the prank call earlier last week, said that they were shattered by the turns of events.
"Unfortunately I remember that moment very well, because I haven't stopped thinking about it since it happened," Greig told Australian television while fighting back tears. "I remember my first question was 'was she a mother?'."
"I've wanted to just reach out to them and just give them a big hug and say sorry. I hope they're okay, I really do. I hope they get through this," said Greig when asked about mother of two Saldanha's children, left grieving their mother's death with their father Ben Barboza.
Christian, who joined the station just a few days before the tragic incident happened, said that he wish the family of the deceased gets proper support.
"I hope that they get the love, the support, the care that they need, you know," said Christian
"We thought a hundred people before us would've tried it. We thought it was such a silly idea and the accents were terrible and not for a second did we expect to speak to Kate, let alone have a conversation with anyone at the hospital. We wanted to be hung up on," said Greig.
The DJs were criticized on social networking sites like facebook and twitter following the tragic death of Saldanha.
Jacintha Saldanha on Tuesday put through a call from 2DayFM radio station presenters Michael Christian and Mel Greig, who pretended to be Queen Elizabeth and Prince Charles, to Kate Middleton's nurse, leading to the revelation of the condition of the Duchess of Cambridge, who was treated for morning sickness at the Edward VII Hospital in Central London.
It happened amid frenzy over the Royal couple - Prince Williams and wife Kate Middleton - after they announced that they are expecting their first child.
The Royal couple has expressed their sadness on the death of the mother of two.
"The Duke and Duchess of Cambridge are deeply saddened to learn of the death of Jacintha Saldanha. Their Royal Highnesses were looked after so wonderfully well at all times by everybody at King Edward VII Hospital, and their thoughts and prayers are with Jacintha Saldanha's family, friends and colleagues at this very sad time," a statement from William's office said.
The nurse was pronounced death by the time ambulance arrived at her house. The police are not looking for anybody in spite of the tragedy being described as "unexplained", indicating that they suspected it to be a suicide.
(With Inputs from Reuters)