Racism spares none irrespective of whether you are a common man or a defense minister of a nation with 36 million population. The Indian-origin defense minister of Canada, Harjit Singh Sajjan, addressed the issue saying that he also faced racial discrimination while serving the Canadian military for 'looking different'.
"I was born in India and moved to Canada when I was five. When I was 18 and joined the military there, I faced discrimination, even though I am a Canadian because I looked different," Sajjan said during the Asia launch of 'She Will Grow Into It' in New Delhi on Thursday. The campaign, globally launched in Ottawa on International Day of the Girl Child, is led by the Canada-based non-profit organization, Nutrition International.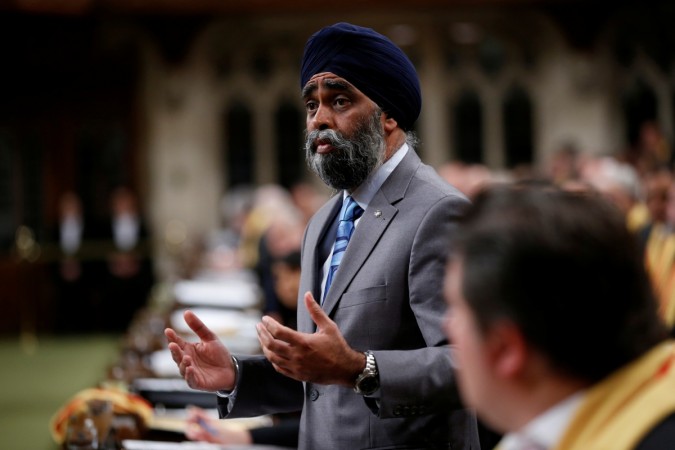 Sajjan, who is accompanying the Canadian First Couple, Justin and Sophie Trudeau, in their one-week visit to India, spoke about the pressing issue of racism and gender equality in the presence of Sophie while they were addressing young Indian woman students at the event.
"I hail from a small village and lived a very simple life, before migrating to Canada. I was 12, and I came across a girl in India, with round, beautiful eyes, who came towards me begging for money and I asked her to go away," Sajjan was quoted as saying by PTI.
The minister further added, "Years later in Canada, when I faced discrimination, her face flashed in front of my eyes, and I realized she was begging because she was hungry."
During the event, Sajjan encouraged the young women by calling them "powerful agents of change", PTI reported.
Right Start ensures that almost 7 million women, girls, and children have the nutrition they need to be healthy, grow, and learn. It was wonderful to meet with girls who are currently benefitting from the program to hear about their goals. #shellgrowintoit 2/2 pic.twitter.com/H9IeMWxjMz

— Harjit Sajjan (@HarjitSajjan) February 22, 2018
Sajjan encouraged the young women to pursue their dreams and achieve success so that they can eventually serve others.