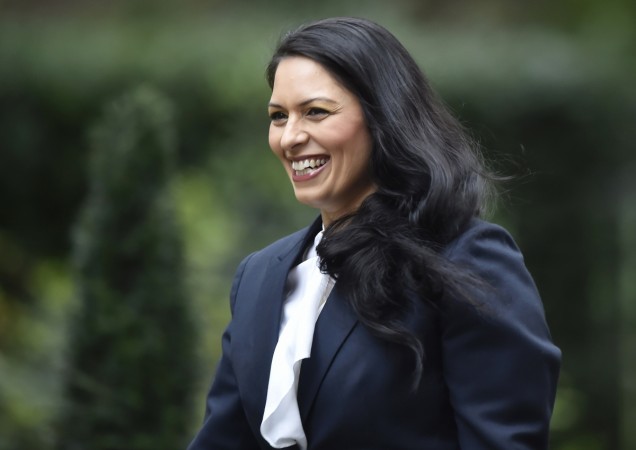 United Kingdom's (UK) senior-most Indian-origin minister Priti Patel resigned from her Cabinet position on Thursday over her unauthorised secret meetings with Israeli politicians. Patel reportedly took the decision after meeting Prime Minister Theresa May at Downing Street.
Patel's position as an international development minister became questionable after reports of her meetings with Israeli officials emerged. Reports state that Patel had not disclosed the details of the meetings through proper procedure, according to PTI.
Controversies engulfed Patel over the past week about her undisclosed meetings with top Israeli leaders, including Prime Minister Benjamin Netanyahu.
Patel, in her resignation letter, apologised and said that her actions "fell below the standards of transparency and openness that I have promoted and advocated."
British ministers are required to inform the UK Foreign Office when they schedule or conduct official business outside of the country. It was found out that British diplomats in Israel were not informed about any of Patel's meetings with political figures there, including the one with the Israeli Prime Minister. She had even conducted meetings with charity organisations in the country.
Gujarati-origin Patel was often touted as a potential future leader of the Conservative party and a prime ministerial candidate. Her departure from the Cabinet has put a cork in her speeding rise in the British political circles.
Patel was elected as a Conservative MP for Witham in Essex in 2010 and gained prominence in the then David Cameron-led Tory government as his 'Indian Diaspora Champion', PTI reported.
She was eventually appointed to junior ministerial posts, treasury minister in 2014 and then employment minister after the 2015 general election. After May assumed her role as the country premier, she promoted Patel to secretary of state in the department for international development (DfID) in 2016.