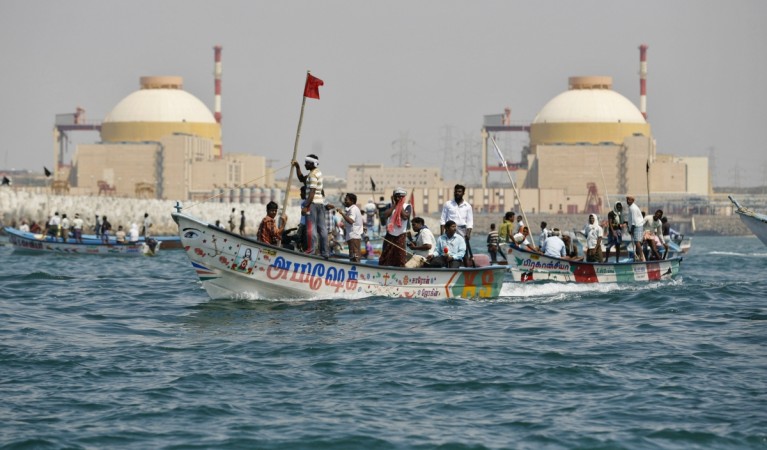 Although Indian nuclear facilities have been placed under stringent security arrangements over the last 15 years, it still faces "insider threats" as there is significant corruption in India, said a United States report on the assessment of security measures at Indian nuclear sites.
Terror threats at Indian nuclear facilities faces are, however, lesser than what Pakistan and Russia face, the report titled "Preventing Nuclear Terrorism: Continuous Improvement or Dangerous Decline" noted.
"The threats India's nuclear security systems have to confront appear to be significant— though not as great as the threats that exist in Pakistan. India faces both domestic terrorist threats and threats from attacks by terrorist organisations based in Pakistan," the report read.
Citing example for the security risks in India, the report mentioned about the attack on an Indian Air Force base in Pathankot in Punjab Jan. 2. The attack, suspected to have been carried out by members of Jaish-e-Mohammed, killed seven security personnel and all six militants.
"Moreover, there are concerns about insider threats within Indian nuclear facilities. India faces significant insider corruption, though corruption in India is thought to be less severe than it is in Pakistan or Russia," it added.
The report further mentioned about an incident that took place in 2014 at the Madras Atomic Power Station at Kalpakkam, Tamil Nadu. A head constable, Vijay Singh, shot dead "three people with his service rifle soon after arriving at work," the report read.
The Central Industrial Security Force (CISF) "was not able to detect Mr. Singh's deteriorating mental health, despite multiple red flags, including his telling colleagues that he was about to explode like a firecracker," it added.
Experts in India said the security arrangements in India is up to date, however, the CISF leaders has "complained about 40 percent cuts from their request in weapons for CISF, 45 percent cuts in training equipment, and low morale."
U.S. officials too have reportedly found that the measures India has adopted to secure its nuclear sites are weaker than those adopted by Pakistan and Russia. Some U.S. experts, who visited Bhabha Atomic Research Centre in 2008, said the "security arrangements there as 'extraordinarily low key'."
However, the "risk appears to be moderate, and there is no clear trend, either upward or downward," the report said.
"Given the limited information available about India's nuclear security measures, it is difficult to judge whether India's nuclear security is capable of protecting against the threats it faces," it added.