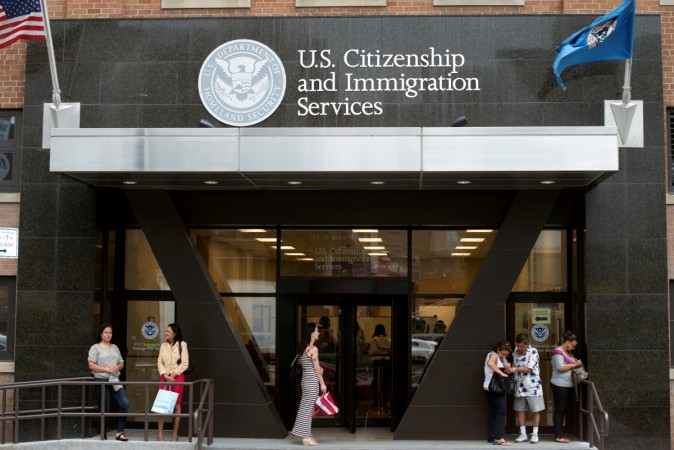 The United States Department of Justice has revoked an Indian citizen of his American citizenship under Operation Janus, a government initiative to crack down on illegal immigration.
Reportedly, the first Indian to face such an action, the authorities believe that the former Indian citizen Baljinder Singh alias Davinder Singh entered United States by marrying a US citizen and then later, acquired American citizenship through fraudulent means.
Singh has been now reverted to a green card status, which could potentially mean he might face deportation in the near future, as per reports.
"I hope this case, and those to follow, send a loud message that attempting to fraudulently obtain US citizenship will not be tolerated," AFP quoted Francis Cissna, Director of US Citizenship and Immigration Services, as saying.
In September 2017, the US Department of Justice moved the petition before the US Court in which it mentioned that Singh concealed personal details and acquiring the citizenship through unlawful means.
The Justice Department, in an official statement, said, "Singh's denaturalisation is the first arising out of a growing body of cases referred to the Department of Justice by the United States Citizenship and Immigration Services (USCIS) as part of Operation Janus."
In 1991, Singh landed at the San Francisco Airport without any travel documents or ID. He claimed to be Davinder Singh, as per PTI report. He was under exclusion proceedings and did not turn up for his immigration court hearing following which he was ordered to be deported the next year, 1992.
Meanwhile, he changed his name and sought asylum by claiming that he entered the country without any inspection of documents or identity.
In 2006, Singh married a US citizen and discarded the asylum application. His American wife filed a visa application on his behalf. He eventually got the visa that naturalised him on July 28, 2006.
"The defendant exploited our immigration system and unlawfully secured the ultimate immigration benefit of naturalization, which undermines both the nation's security and our lawful immigration system," said Acting Assistant Attorney General Chad Readler of the Justice Department's Civil Division.
A similar case to that of Singh emerged last year when two Pakistani individuals were revoked of their citizenship by the Department of Justice. However, there has not been any decision made on their case, till date.
The Operation Janus has identified nearly 3,15,000 cases where the fingerprints of the individuals are missing from the database, as per US Department of Homeland Security.