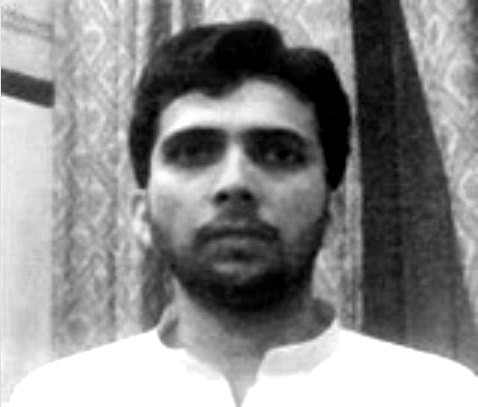 The National Investigation Agency (NIA) has caught the founder of terror group Indian Mujahideen (IM), Yasin Bhatkal, near India-Nepal border on Thursday. He is wanted for several blast incidents in the country, including the 2013 Hyderabad blast that killed 16 people.
Home Minister Sushil Kumar Shinde has confirmed the arrest of Bhatkal and said that he is under police custody.
"He was arrested from Nepal border and is presently under the custody of Bihar police. He was arrested by the intelligence agencies from Bihar-Nepal border. He has been traced and his interrogation is going on," Shinde told ANI.
Yasin Bhatkal aka Ahmed Siddibappa, 30, was born in Karnataka. He co-founded the terrorist group with Riyaz Bhatkal and Abdul Subhan Qureshi in 2008. He was arrested along with another IM operative, Asadullah Akhtar Javed on Thursday and will be brought to Delhi soon. NDTV reported that he was arrested after a tip-off from the Federal Bureau of Investigation to the NIA.
Bhatkal is listed among India's most wanted men by the NIA. The intelligence agencies had also announced a reward of ₹10 lakhs for anyone who could provide information leading to his arrest.
He was wanted in every IM blasts, including the February explosions in Hyderabad this year, in which 16 people were killed and about 116 injured. The NIA also believes that he was the one who planted the bombs, which killed 17 people, in Pune's German Bakery case. He was seen at the targeted site days before the blast and was caught on CCTV camera at the German Bakery blast site wearing a cap.
When IM operatives were arrested after the Pune incident, his name cropped up and was the prime suspect for his role as a conspirator and a logistics head.
The arrest of Bhatkal is the second crucial arrest made by the Indian agencies after the Lashkar-e-Taiba bomb expert Abdul Karim Tunda who was caught by the Delhi Police on 17 August.