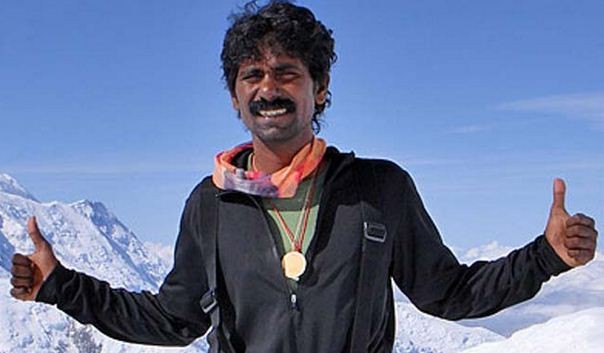 The worst fears regarding Indian mountaineering legend Malli Mastan Babu, who went missing about 10 days back, came true as he was found dead by authorities. Babu went missing during a climb of the Andes Mountains in Argentina on 24 March.
A pall of gloom set as the news of Babu's death did the rounds, reports NDTV. "Mountains retained its favourite child.. R.I.P Malli Mastan Babu," read a comment on Facebook.
Earlier, helicopter teams from Argentina and Chile searched the Andes Mountains for missing Babu, the government said on Friday.
External affairs ministry spokesperson Syed Akbaruddin tweeted the information about Babu. He went missing on 24 March while climbing the mountain between Chile and Argentina, reports IANS.
Babu is a top Indian mountaineer, having achieved the feat of becoming the "fastest seven summiteers" in the world (172 days in 2006, during which he climbed seven summits on seven days of the week in each calendar month). He is also the first Indian to summit Mt Vinson Massif, the tallest peak in Antarctica and the first person from Andhra Pradesh to scale the Everest.
He is an alumnus of IIT-Kharagpur and IIM-Kolkata. His sister Dorasanamma is in Argentina to monitor the search operations.
Babu left home in Nellore in Andhra Pradesh for the trip on 16 December. The weather turned bad just after Babu set out on his trek up the Andes Mountains.
Saddened by the loss of Malli Mastan Babu. We should honour and support our brave mountaineers better http://t.co/Qlf9lDsR5n

— Preeti Sharma Menon (@aapkipreeti) April 4, 2015
You climbed great heights Malli Mastan Babu #Salute #RIP pic.twitter.com/nGTyUFenUF — Fabeha Syed (@PuraniDilliWali) April 4, 2015