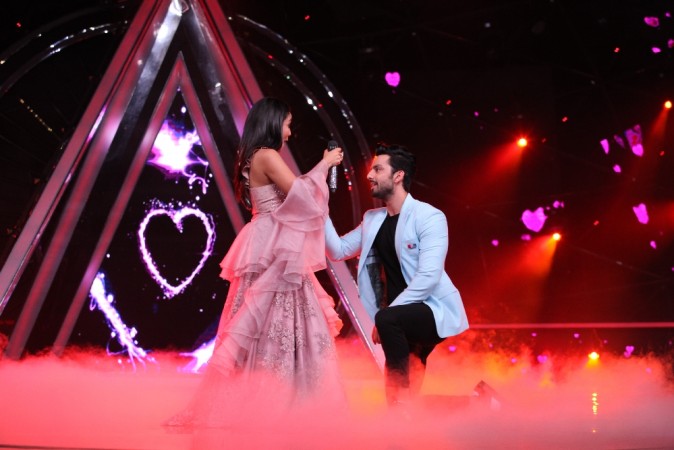 Playback singer Neha Kakkar and Bollywood actor Himansh Kohli have confirmed their relationship on Indian Idol 10! Neha Kakkar, who is also a judge on Indian Idol 10, was in for a surprise when her boyfriend Himansh Kohli made it official on the sets of the reality show. She in turn committed to him.
Neha and Himansh have been together for a while and have shared each other's pictures on social media, but it is the first time they were open about it.
And guess what, these romantic moments happened on the Shaadi Special Episode on Indian Idol 10! Neha Kakkar and Himansh Kohli performed a special act on the music reality show and that is when this took place.
The team of the film Patakha, comprising actor Sunil Grover, director-composer Vishal Bhardwaj and his singer wife Rekha Bhardwaj made an appearance on Indian Idol 10 and the Shaadi Special Episode will be telecast the coming Sunday. This weekend will also be the Maa Special Episode on Indian Idol 10.
Patakha actor and comedian Sunil Grover did a 'Neha's Swayamvar' segment on Indian Idol 10, for which Himansh Kohli turned up as a surprise for the lady. Neha confessed to Himansh being the special one, saying, "In the future when I think of getting married, he is going to be there in my mind". Taking this as a direct hint at a 'Yes' from his lady, Himansh quipped, "I was waiting for you to say that." Aww!
Himansh Kohli later shared a beautiful picture with Neha Kakkar from the Indian Idol 10 sets! And she did the same.
Here's one more picture of the lovely pair, from the location of their music video single Oh Humsafar!
There will be some amazing performances by the Top 11 contestants of Indian Idol 10 this Saturday and Sunday, with judges Neha Kakkar, Anu Malik and Vishal Dadlani in tears with the singing of Ankush Bhardwaj in the Maa Special Episode on Saturday.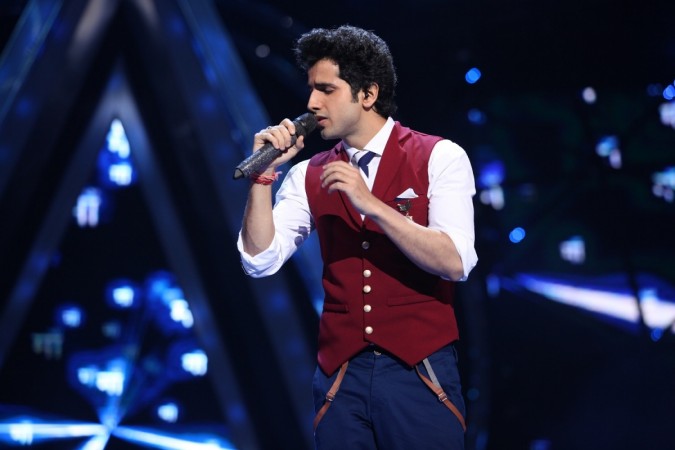 In the Shaadi Special Episode of Indian Idol 10, apart from Himansh and Neha, the show's host Maniesh Paul will be seen romancing his wife Sanyukta Paul! Sunil Grover will perform a wedding sangeet dance.
Just like most viewers and the judges, Vishal Bhardwaj too was enamoured by the singing of Indian Idol 10 contestant Salman Ali and has promised to compose a song for him!
"I am absolutely blown away listening to Salman Ali sing! He is a powerhouse of talent and I am tempted to compose a song especially for him! I remember the time when I had composed a qawwali and travelled all over the country to find a singer, even overseas but how did I know that there was a gem in our country itself," said Vishal Bhardwaj.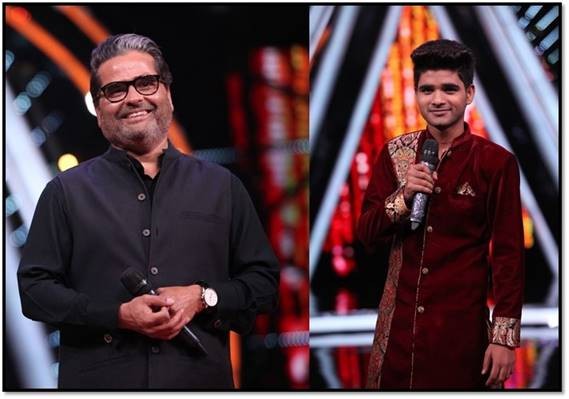 We congratulate Neha Kakkar and Himansh Kohli on their sweet relationship. Watch Indian Idol 10 this Saturday and Sunday at 8 pm IST on Sony Entertainment Television for the Shaadi Special and the Maa Special Episodes.