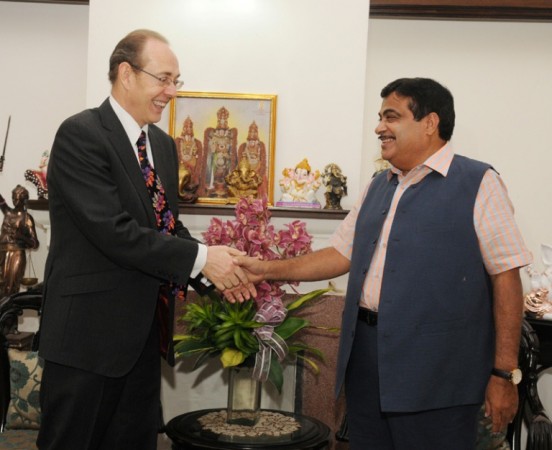 To provide employment opportunities to the youth in the country, the Union government has proposed two key projects - planting 200 crore tree plants on the highways and encouraging youth to run battery-powered passenger-carrying "e-rickshaws", revealed the Union Road Transport and Highways Minister Nitin Gadkari.
Under the scheme "Deendayal e-Riksha", the Union government wants to facilitate jobless youth to own battery-run rickshaws and serve passengers in cities and towns.
The E-rickshaws do not need a license to run, the minister stressed. However, drivers of these rickshaws would need to obtain an identity card from town municipal or city municipal corporation by paying a fee of ₹100, he added.
The proposal is to remove the .65 Watt battery-run E-rickshaws from the purview of Motor Vehicles Act, which currently needs drivers' licence to run them, Gadkari stated. The aim of introducing the scheme is not only to provide work to the jobless youth but also to remove manually pulled cycle rickshaws from Indian cities, the minister said.
The minister claimed that this scheme is also aimed to benefit two crore rickshaw pullers in the country.
The government is also mulling on providing loans to the youth to buy E-rickshaws at 3 percent rate of interest per annum. In the E-rickshaws, four passengers will be allowed to travel along with a 25-kg luggage, Gadkari pointed out, amid applause from rickshaw pullers in a Delhi rally on Tuesday.
Meanwhile, under the proposed scheme of planting of saplings on National Highways in the country, work could be provided to at least 30 lakh youth in rural areas, the minister said.
Officials of the Road Transport and Highways have been asked to prepare a plan to plant 200 crore tree saplings along the highways, Gadkari stated. Through this plan, work will be provided to 30 lakh of the unemployed, he added.
On the same lines, saplings could be planted along the village and district roads and state highways, he pointed out.
The Union Motor Vehicles Act will be amended within one month to improve road safety rules, Gadkari said on Wednesday. The minister stressed that the amendments to the Act are aimed at checking the misuse of driving licences. The amendments to the Act will also ensure installation of CCTV cameras at all traffic signals and redesigning heavy vehicles, he added.