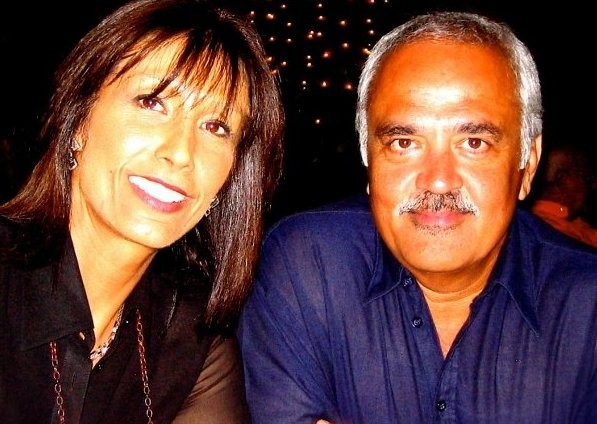 A person of Indian origin (PIO) was found dead with her head stuck between two railings of her home in the UK, barely weeks after she was reportedly warned by an Indian guru or religious figure to stay away from ornamental railings.
Although the incident may have happened on June 19, the fact that she was warned of impending danger by someone who was thousands of miles away and never even met her has come to light only now.
Reports from the Gloucestershire county in England said that 64-year-old Kimmy Verma — who was born in the United States but later moved to the UK and was the director of the family-owned business Just a Splash — had got her head stuck between ornamental railings of a top-floor window at her house in Cheltenham.
Cause of death
According to the aforementioned reports, Varma was a smoker and had apparently poked her head through the railings in order to exhale smoke from a cigarette. It had been two hours before her plight was spotted, that too by a jogger who was passing by.
Pathologist Dr Chandima de Cates concluded that Varma had died from "positional asphyxia." She reportedly had alcohol in her system and had also consumed certain medication, including painkillers containing Solpadeine.
It was also determined that she had a blood alcohol level of 132 mg as compared to the normal of 80 mg, and the alcohol level in her urine was 201 mg, as compared to the normal level of 107 mg.
'Eerie' prediction
It was only later that Varma's daughter Pia said that an Indian guru had apparently warned her mother of the danger from railings.
"I never told my mum, but about a month before her death my aunt in India rang me to say she had been visiting a pundit who warned that mum should stay away from railings or something bad would happen to her within the month. It's really eerie," she was quoted by the Daily Mail as saying.
Varma's estranged husband Anil, however, had something else to add about the woman who was apparently a stickler when it came to a clean and smoke-free house.
He said: "She had been drinking and she could not handle alcohol very well. It was such an unusual thing to happen and a real tragedy for the family."