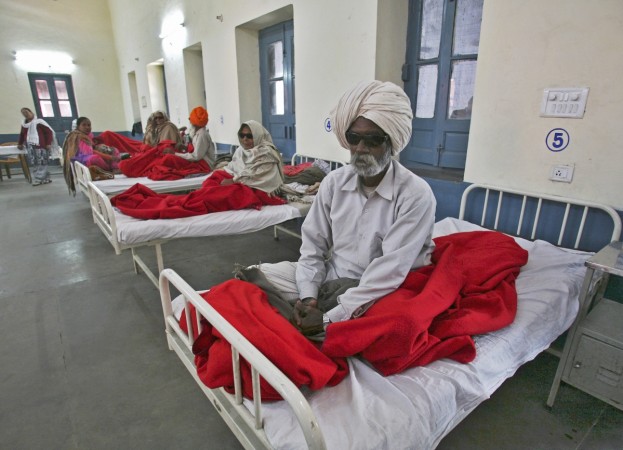 India's parliamentary panel on health and family welfare has criticised the government for not releasing sufficient funds to improve the country's rural healthcare scenario.
The report of the parliamentary standing committee, led by Rajya Sabha MP Ram Gopal Yadav, which was tabled in the Parliament on Wednesday said there is a yawning gap between the approved funds and the sanctioned healthcare budget by the government in India, the Times of India reported.
The panel added that in any eventuality of fund crunch, healthcare becomes a 'soft target'. It has advocated an increase in the budgetary allocations to the National Health Mission programme (NHM), so that the rural health infrastructure of the country is upgraded and vacancies for health professionals are filled.
The panel, after scrutinising the 12th Five-Year Plan that approved outlays for NHM and the Health Department, found that the budgetary allocations by the Indian government were only 46.5 percent of the total funds approved by the Planning Commission.
"The committee notes that the Planning Commission had approved a total outlay of Rs. 1,93,405.71 crore for NHM and Rs. 2,68,551.00 crore for the whole department for the 12th Plan. However, the total budget allocation made by the Union government in the five years (2012-13 to 2016-17) is Rs. 90,000.82 crore for NHM and Rs. 1,25,117.00 crore for the department of Health and Family Welfare, which works out to measly 46.50 per cent of the funding originally envisaged for NHM as well as the department under 12th Plan," the report said, according to TOI.
Indian government had earlier reiterated that a 13 percent increase has been marked in the budget allocations to the health sector for the current financial year. The government has introduced healthcare initiatives that were met with mixed reactions from the healthcare industry with some stating that it is a progressive budget, while others were left disappointed on larger schemes such as NHM and universal coverage in the sector.
The parliamentary panel has also recommended the government to fill over 232 faculty vacancies at the All India Institute of medical Sciences (AIIMS), Delhi. It said the vacant positions in hospitals can have a direct impact on the quality of healthcare delivered and even the medical education.