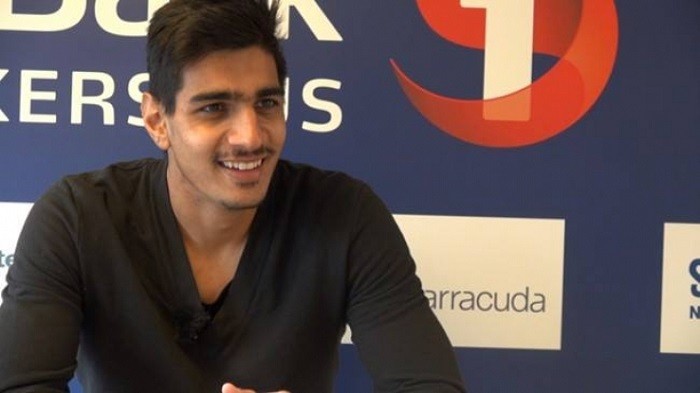 India might have had more high-profile players in the past and indeed present, with some of them deemed to be close to world-class as well (yes, maybe stretching it a bit there, but in terms of talent definitely arguable), but the record for the first Indian footballer to play a competitive game for a first division European football club will go to goalkeeper Gurpreet Singh Sandhu.
Gurpreet created a bit of history when he moved to Norway's first division club Stabaek last August, from East Bengal, and after waiting for his opportunity for a while, he finally got one on Wednesday, an opportunity he grabbed with both hands.
The result of that opportunity was a clean sheet for the 23-year-old goalkeeper from Punjab, and a comfortable 6-0 victory in a domestic cup game against Runar. Signed by former USMNT coach Bob Bradley, Gurpreet was thankful for the opportunity.
"It feels great, and I feel very lucky to be at this point, doing this," Gurpreet, who played a couple of friendly matches for Stabaek earlier this year, told the Times of India. "I couldn't ask for more. I am happy that my coach and goalkeeping coach [Espen Granli] trusted me. The fact I kept a clean sheet adds to the joy.
"I didn't have much to do to be honest. But the sheer fact that I was between the team winning or getting knocked out from the Cup was a great feeling. I was talking to the defenders all the time and staying focused. It's not easy to be in the game when the team is attacking."
Several players before Gurpreet have flirted with being regulars in Europe, with Sunil Chhetri, Subrata Pal and Bhaichung Bhutia, to just name three, all attempting to do what Gurpreet has done. Bhutia, though, could not make the step up from playing for lower division English club Bury, while trials for Chhetri and Pal for Sporting Lisbon and Vestsjaelland did not turn into a full-fledged contract.
Which is why Gurpreet, no doubt, will hope he can break those barriers further and eventually become a regular at Stabaek, or even another European club in the future. For now though, Gurpreet, who signed a three-year contract when he signed last year, has to bide his time and wait for another such opportunity with Ivory Coast international Sayouba Mande very much the first choice at the club.
At 23 – very young for a goalkeeper – time is definitely on Gurpreet's side, and who is to say that one day we will not see the youngster from Punjab behind the sticks in a Champions League qualifying, or even a UCL group stage match against the likes of a Manchester United, Arsenal or Chelsea.