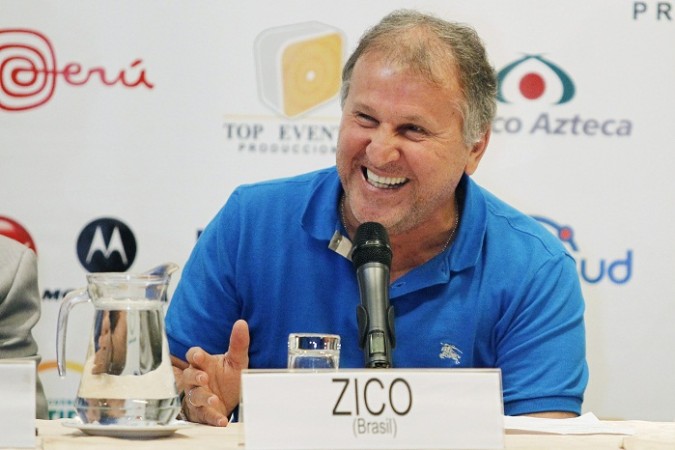 Brazilian football stalwarts have unanimously sounded that the Indian Super League and I-League should merge and a single league should be introduced in Indian football.
Football legend Zico, who is currently the marquee coach of ISL side FC Goa, gave his views on the ongoing one league football debate that has remained one of the hottest topics of discussions among Indian football fans as well as the players, coaches, and the football federation bigwigs.
"It will be good for football if they merge both and have a strong league. Currently the teams here in ISL can't represent India in Asia. It's not good to have two leagues," Zico was quoted by Indian newspaper The Hindu.
"If merged, you can also satisfy all the Asian federation rules like having three foreigners and one Asian. We can thereby have a very good structure, facilities and with that you will see the development of football," the 62-year-old, who is one of the greatest footballers of all time, explained.
His views were seconded by FC Goa's marquee player Lucio as well.
"I think there should only be one league as that way more focus could be brought on improving the league," Lucio, who won the FIFA World Cup with the Selecao in 2002, was quoted by Goal.
Indian football talisman Sunil Chhetri also spoke on the same topic just a day ago as he mentioned that there should be one league in India, and he hoped that it took place "soon".
Meanwhile, Zico cited an example of FC Goa and mentioned that switching of clubs frequently takes a toll on the players' tactical abilities and also, they should not have a long break in league football.
"We [FC Goa] had an amazing season last year," Zico continued. "Everybody got united; the fans, the city, the players. But from January to September nothing was going on. We can't waste these opportunities. These players then go to different clubs and when you start again the next year, it's again new players and difficult. So we need one long league," the Brazil legend explained.