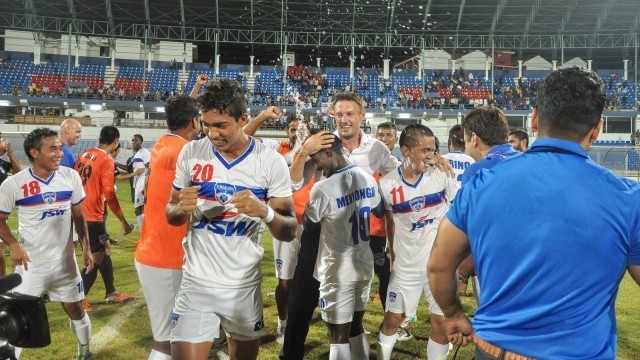 I-League CEO Sunando Dhar, who is also a senior official of the All India Football Federation (AIFF), has said the governing body of football in India is ultimately planning for a single football league in the country in two-three years'.
Indian football fans and aficionadas have been echoing the sentiment for many months, along with Indian national team coach Stephen Constantine, and AIFF President Praful Patel also confirmed in September 2015 that he was willing to discuss the way ahead with parties from the IMG-R — the organisers of the Indian Super League — and the I-League clubs.
And now, it seems they have finally agreed upon it.
"We have proposed to merge the traditional I-League and the Indian Super League and conduct one league instead of two," Dhar was quoted by the PTI as telling reporters in Jamshedpur.
"In fact, we are in negotiations with stakeholders, including ISL franchisees, on the issue," he added.
Dhar also said there could be the possibility of seeing 14 -16 teams in action in the merged league, and the entire process might take a few years to take proper shape. "It may take two-three years to materialise," he said.
It was also in September 2015 that Indian football legend Bhaichung Bhutia, currently an advisor to the AIFF and chairman of the AIFF technical committee, said the merger of the ISL and the I-League wouldn't make much of a difference.
"The first season of the ISL was a huge success, and I want it to be better in season two. I don't see it (the merger) happening," the former Indian football team captain had said.
Meanwhile, Dhar has also confirmed that the next edition of the I-League is scheduled to kick off from 9 January, 2016.