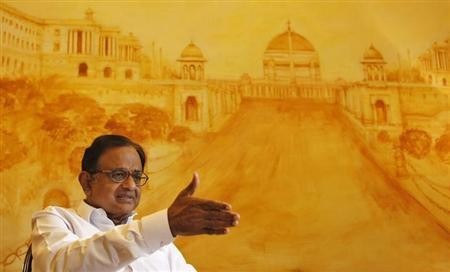 Finance minister P Chidambaram has declared that the Congress-led UPA government would not hesitate to take certain tough decisions in order to contain the fiscal and current account deficits.
"The government is committed to the path of fiscal consolidation and has drawn red lines for the two deficits (fiscal and current account). We shall not allow the red lines to be breached under any circumstances, and we shall remain within the red lines. We are prepared to take difficult decisions in this regard, should the need arise," he told PTI during an intervention at the IMF committee plenary meeting.
Citing an election year, the central government has been trying to bring down fiscal deficit, an indicator of government borrowing, from 4.9 per cent in 2011-2012 to 4.8 per cent of the GDP this year.
The finance minister had earlier said that all efforts would be made to contain the Current Account Deficit (CAD), which is the difference between inflow and outflow of foreign exchange, at 3.7 per cent of the GDP or $70 billion in the current fiscal.
The CAD had touched an all-time high of 4.8 per cent of the GDP or USD 88.2 billion last year. The minister also admitted that the growing fiscal deficit was a direct reaction to the policies adopted by the UPA government.
"Necessary measures have been initiated to contain the fiscal deficit and the current account deficit. The commitment is to bring down the fiscal deficit to 3 percent by 2016-17," he added.