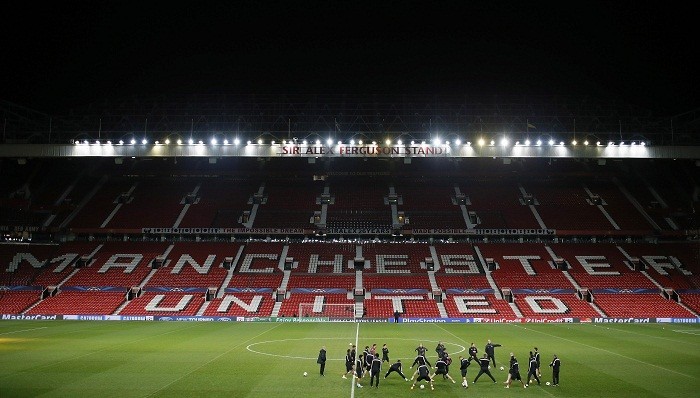 Two lucky Indian youngsters have been chosen to participate as mascots in Saturday's mega clash between Premier League giants Manchester United and Liverpool at Old Trafford.
The youngsters – Sonu (14) and Sharik (13) – are set to have a once-in-a-lifetime experience as they take to the field along with nine other children from China, Brazil, Thailand and the United States, to walk onto the Theatre of Dreams with United's first team.
And just prior to the start of the high-intensity clash, the United 11 will present their respective shirts to the mascots. The initiative is known as 'Beautiful Possibilities Program', and it is designed by Chevrolet - the official sponsors of Manchester United.
"Welcoming the Chevrolet mascots to Manchester this week is truly an honour and their wide range of nationalities demonstrates the club's global fan base and worldwide appeal," said Manchester United Group managing director Richard Arnold.
"Through our partnership with Chevrolet, the club has had new and innovative opportunities to connect with our 659 million global followers, and our players will be proud to walk out onto the pitch with these children, wearing their names on the backs of their shirts."
Both Sonu and Sharik have been selected from Slum Soccer - the non-profit organisation, which enables youngsters to participate in the beautiful game.
"Children are spending their free-time safely and constructively at the new pitch, and now two of them are going to walk onto one of the world's grandest pitches at Old Trafford. We could not be more thrilled for them and thankful to Chevrolet for making this possible," said Abhijeet Barse, CEO, Slum Soccer.
The entire experience will remain memorable for the youngsters, according to Tim Mahoney, chief marketing officer, Global Chevrolet. "Whether it's the act of physically playing or simply supporting your favourite team, this week, these mascots will experience the joy of both with Manchester United's players in a way that few people ever get to realise," Mahoney said.
Find all the TV & Live Streaming information of Manchester United vs Liverpool HERE.