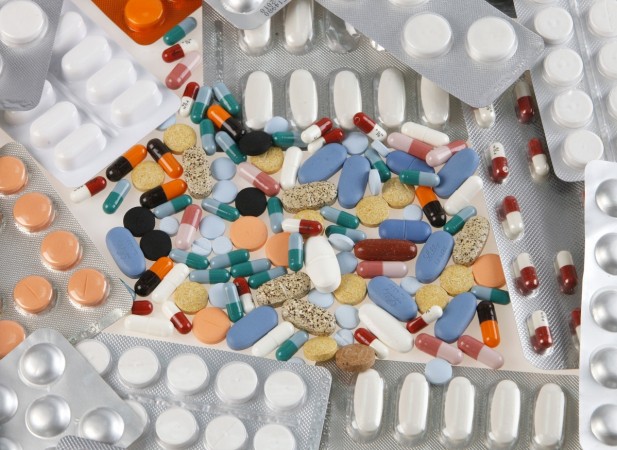 The Indian drug price regulator, National Pharmaceuticals Pricing Authority (NPPA), has issued notices to 263 pharma companies that were found overcharging for medicines during 2015-2016 (FY 16). Ananth Kumar, the Union Minister of chemicals and fertilisers, said in a reply in Lok Sabha on Tuesday that demand notices sent to the companies amounted to Rs. 928.32 crore, the Press Trust of India reported.
The recovery effected is Rs 12.68 crore, the minister said. "Whenever companies are found overcharging the consumer in respect to price of medicines, NPPA issues demand notices for recovery of overcharged amount along with interest thereon under various provisions of Drug Price Control Order DPCO 1995 and DPCO 2013," Kumar said in the reply.
NPPA, besides fixing the prices of controlled bulk drugs and formulation packs under the Drug (Price Control) Order, or DPCO, 2013, is also responsible for recovering the amounts overcharged by drug manufacturers for the controlled drugs.
The drug price regulator has sought Rs. 4,551 crore from various pharmaceutical companies for overcharging consumers for drugs till February 2016 from 1995, when the NPPA was set up
The pharma companies are also engaged in a legal battle with the NPPA for the cases dealing with overcharging medicines that are pending in various courts of the country. The NPPA had reportedly warned of action against manufacturers for price violation, as it had found that over 4,700 medicines had been priced higher than the permitted limits.
During an exercise conducted by the NPPA to observe price movement of medicines during the month of August 2015, it reported that 4,724 pharma Stock Keeping Units (SKUs) out of 1,01,418 SKUs were found to have charged beyond the limit permitted by the DPCO of 2013.
"After ascertaining status in respect of the cases observed for price violation from the manufacturers concerned, the NPPA will take necessary action in such cases where price violation has been established under provisions of DPCO 2013," the NPPA had said.