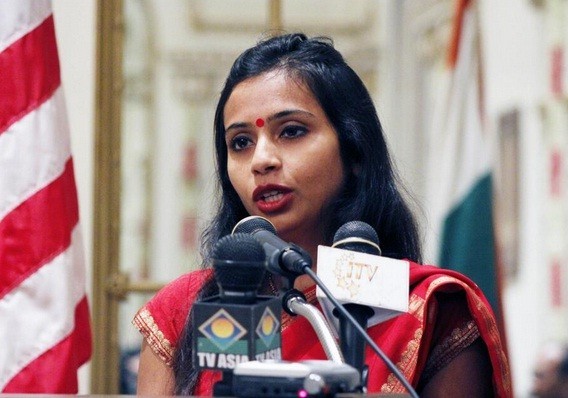 The lawyer of Indian Deputy Counsel General Devyani Khobragade, who was arrested and then granted bailed in a visa fraud case, has countered the actions of the US State Department claiming that his client is entitled to diplomatic immunity.
"We believe and we have said in court that Ms Khobargade is entitled to immunity by virtue of her consular status. We will be making that application to a judge and we fully expect the judge will rule that she is entitled to immunity. We expect her to be fully vindicated whether or not she receives immunity," lawyer Dan Arshack told CNN-IBN.
The 39-year-old IFS officer was handcuffed in public when she was dropping her daughter to school on Thursday. After Ministry of External Affairs complained about the 'shocking and appalling' incident, the US Department of State had issued a statement saying that the Vienna convention on consular relations does not cover personal actions of the diplomats.
But the MEA and the Indian embassy backed the diplomat. "The treatment meted out to Indian Diplomat Devyani Khobragade was shocking, she is a diplomat, who was there on an official mission," former ambassador to US Nirupama Rao said.
Devyani was taken into custody on charges of presenting fraudulent documents for her domestic help, a case registered by the Human Trafficking Prosecution Unit within the Department of Justice.
She was released on the same evening on a $250,000 bail after pleading not guilty.
Check out the video of interview with Khobragade's father