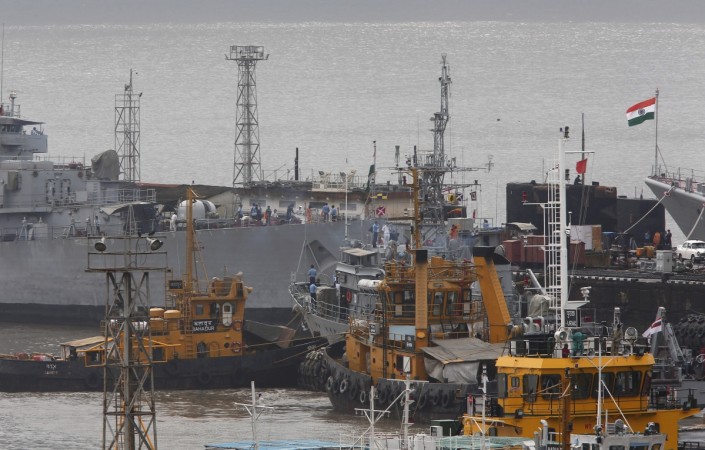 A number of Indian companies are now investing billions of dollars in manufacturing guns, ships and tanks for the Indian defence sector, keeping in tune with Prime Minister Narendra Modi's commitment to upgrade its armed forces using domestic resources.
The companies are being lured by the prospect of lucrative returns on their investments, as the Modi government has pledged to make "buy Indian" the default option for future orders.
Analysts expect that India, which is currently the largest arms importer, will spend $250 billion in the next decade.
Under Congress government, a spate of operational accidents raised uncomfortable questions over whether India's armed forces were capable of defending its sea lanes and borders.
In light of these incidents, Modi before his election victory in May had promised to meet the security challenge posed by China and Pakistan. Within weeks of becoming prime minister, he boosted the defence sector allotting around $37 billion for the current fiscal year and approving plans to allow more foreign investment into local industry to jump-start production, reported Reuters.
"My government has taken important steps in improving indigenous defence technology ... We can guarantee peace if our military is modernised," he said after launching Indian-built Naval destroyer last week.
"The opportunity is huge," said M.V. Kotwal, president (Heavy Engineering) at Larsen and Toubro Ltd, one of India's biggest industrial houses. "We really expect quicker implementation. There are signs that this government is very keen to grow indigenization."
However, Kotwal also explained that L&T's Kattupalli shipyard in south India is yet to receive orders for warships or submarines despite being designed to do just that.
The company will invest $400 million to build ships for the navy, while Mumbai-based Mahindra Group is expanding a facility that makes parts for planes, including for the air force. The latter is also investing in armoured vehicle and radar production.
Issues:
Meanwhile, some firms have doubted the new government's commitment, as the previous government too had plans in place but failed to implement them.
"The policy in India has been right since 2006. The problem has been implementation," Rahul Chaudhry, CEO at Tata Power SED, which makes rocket launchers, sensors and radars, said.