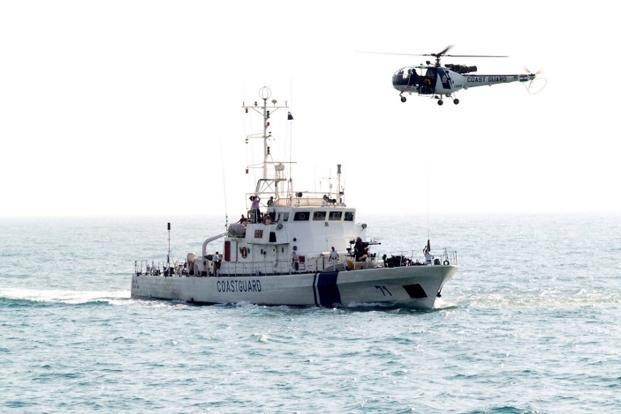 An Indian Coast Guard ship, Samudra Pavak, on Sunday seized a boat from Pakistan off the Gujarat coast and has taken all the crew members into custody.
The crew members aboard the Pakistani boat are being taken to Porbandar for further investigation.
According to news reports, the Pakistani boat had crossed the International Maritime Border.
In another incident, the Indian Navy had on September 22 put Mumbai on highest alert after a school girl claimed to have spotted five suspicious men dressed in pathani suits carrying heavy bags and weapons in Uran located near the naval base in Mumbai.
A particular area located in Navi Mumbai's Uran area was combed to confirm what the students said. Intensive search operations were launched in and around Mumbai. The Maharshtra Anti-Terrorism Squad, Crime Branch, and Force-I team of the Mumbai Police were called in for further investigations.
The Uran Session Court was also evacuated while the police searched several houses, all under construction buildings and open spaces in the region. Schools and colleges were asked to shut down.
The coastal region in Gujarat was also put on alert while the National Security Guard commandos were deployed at three places in Mumbai and the Indira Gandhi International Airport in Delhi as a safety measure.
Navy helicopters carried out aerial surveys of Uran, the adjoining coastal areas and Mumbai's eastern seafront.
The Navi Mumbai police also released a sketch of the suspect based on the description provided by the school students who first reported the incident.
However, the search was later called off after discovering that the 12-year-old girl who first spotted the men had played a prank "for some thrill."
She was let off with a warning and advice on the consequences of such pranks. No action was taken against the student.