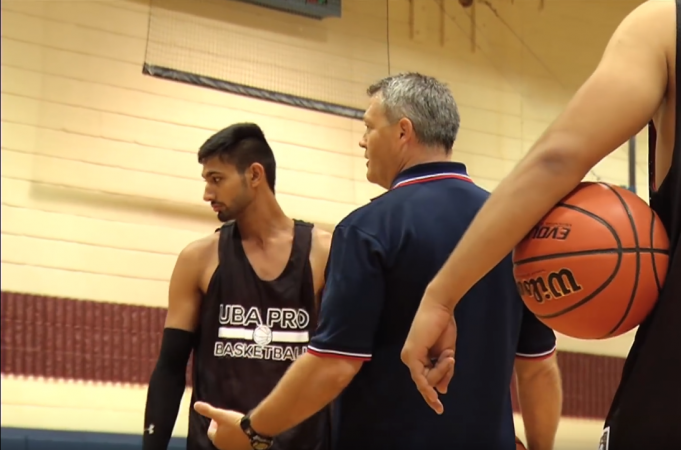 The United Basketball Alliance is conducting the UBA USA Pro Performance Camp in Phoenix, Arizona for top basketball players from around the world from December 4 to December 15.
The players will be training with top professionals including UBA Director of Coaching Jody Basye, UBA League Assistant Coach Jon Kimberlin and Keith Wilson, Pro Advantage Training Systems owner.
The training camp is designed to help those selected few to maximise their skills, increase their overall strength and learn to train the way champions do.
Here is the list of selected players for the performance camp (Names and Teams):
| | |
| --- | --- |
| Agu | Chennai Slam |
| Ajinkya Mane | Pune Peshwas |
| Garry Gill | Punjab Steelers |
| Jagdeep Bains | Mumbai Challengers |
| Muin Bek | Delhi Capitals |
| Narender Grewal | Pune Peshwas |
| Nikhil | Mumbai Challengers |
| Palpreet Brar | Bengaluru Beast |
| Prudhvi Reddy | Mumbai Challengers |
| Rikin Pethani | Chennai Slam |
| Siddhant Shinde | Pune Peshwas |
| Yadwinder Singh | Haryana Gold |
Up to 36 additional international professional players from North America, including players of Indian origin, will be attending the camp, to vie for a coveted spot on a UBA team for season 5.
The players will go through two weeks of rigorous training, with the first week focusing on basketball skills and physical fitness. After four hours of on-court training, they will be put through two hours of strength and conditioning sessions with one of the top trainers in the United States, Keith Wilson.
"Every day, our goal is to be stronger and faster than we were the day before. This year, more players are coming, increasing the talent pool from around the world to play in the UBA," said coach Jody Basye.
UBA is a professional basketball league with teams based in key cities across India for fans of all ages and provides an in-arena entertainment experience unlike anything else found in India. The UBA is headquartered in Pune.
The league has eight teams; Haryana Gold, Delhi Capitals, Chennai Slam, Mumbai Challengers, Hyderabad Sky, Pune Peshwas, Punjab Steelers and Bengaluru Beast.