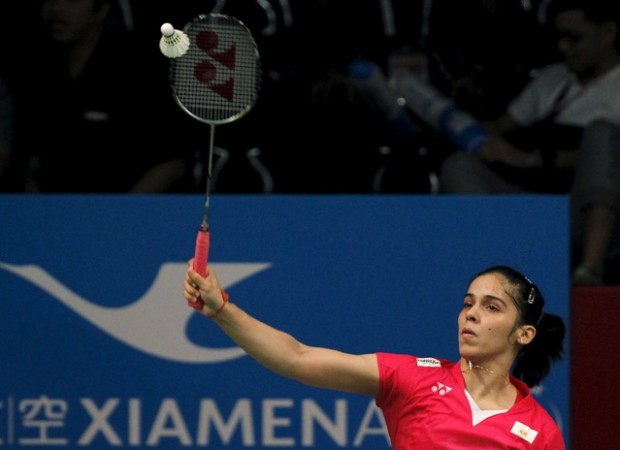 After a successful first season of the Indian Badminton League (IBL) in 2013, the second season -- which was originally scheduled for 2014 -- is set to take place after a two-year hiatus. The IBL second season is scheduled to start from 2 January next year.
The first season of the IBL saw some sensational performances from top shuttlers, who had participated in the event. The competition saw players such as Carolina Marin, Saina Nehwal, Hu Yun and Taufik Hidayat amongst others, who made the contest more interesting, set the tournament ablaze with their sensational display.
Badminton Association of India president Akhilesh Das Gupta has promised that the second edition of the IBL is going to be bigger than the first edition. Along with the members of the BAI, top shuttlers such as Saina Nehwal, PV Sindhu and Kidambi Srikanth, who should be eager to play in the second edition, were present during the launch of IBL second season.
"It's a proud moment for me today as I announce the second edition of the Indian Badminton League and which I can assure you, will be bigger and larger than the first edition," PTI quoted Gupta as saying.
There was plenty of quality in the first edition of the tournament; however, a number of top ranked players had not participated in the tournament. If the organisers are able to get top shuttlers in both the male and female competition, the IBL could be a superhit as it will produce high quality action.
Hyderabad Hotshots won the first IBL title while Awadhe Warriors finished runners-up. The second edition will comprise of six teams for the USD 1 million badminton competition.
Apart from launching the IBL season 2, a huge initiative, Shuttle India has also been introduced. The new initiative will prove to be a platform for youngsters to excel in the sport and take it up as a career. Schools from various cities are going to participate in the project.
"The idea of creating a badminton league was not only to get international players on the same platform but even create a platform for the young guns at grassroots level to take the sport as a career and Shuttle India is an initiative towards that goal. With schools participating from across six cities, we are expecting huge participation amongst the students who are already getting formal training of the same at a local level," added Gupta.