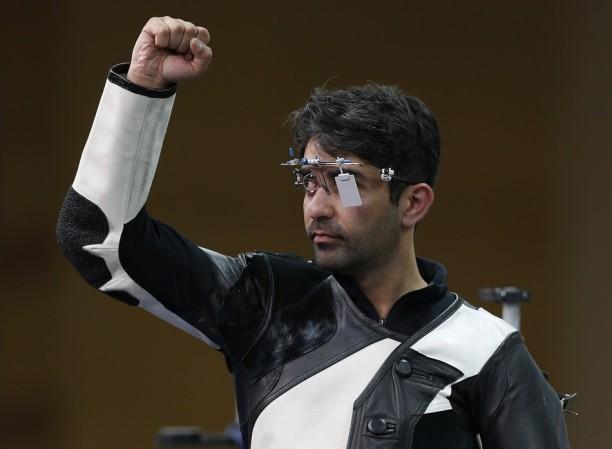 Olympic gold medallist Abhinav Bindra on Friday (December 15) said athletes should have access to world-class facilities at home and that travelling overseas for training will always remain "Plan B".
Bindra, who chairs India's Target Olympic Podium (TOP) programme, also noted that India is making progress when it comes to making facilities available for athletes in the country.
"When I started 20 years ago, there was not much available in India. But I think we are slowly progressing. We have a lot more facilities available now," Bindra said during an interaction with some of India's top athletes at Go Sports Athletes' Conclave 2017 in Bengaluru.
He added: "To train overseas is always going to be Plan B situation for athletes. I used to go abroad and access the facilities for two-three weeks. I would come home for five weeks. But all the athletes of the West had access to those facilities 365 days a year.
"Giving that plan A option to the athletes is a work in progress in our country. Things are developing. Access to those facilities must be available within the country."
Bindra himself had extensively worked with experts from across the globe. The 35-year-old, who retired from the sport after his fourth-place finish at Rio Olympics 2016, was fortunate enough to have access to the best technology and even sports medicine experts throughout his career.
Indian athletes often head to international competitions with a huge burden of expectations. However, the absence of world-class infrastructure and sporting culture has not allowed talent to yield results.
However, that seems to be changing with the emergence of public-private partnerships focused on developing sports infrastructure. Bindra himself has set up a high-performance training centre in Mohali, where athletes can access high-quality infrastructure for training and rehabilitation.
What gives athletes an extra edge?
While stressing on the need for incorporation of sports science into training, Bindra also said facilities should be made available for athletes at the grassroots level.
"Sports science is very important for elite athletes. It gives them the edge: It's the difference between whether you finish fifth or win a bronze medal, the difference between a gold and a silver medal," Bindra said.
"You should have access to what the rest of the world has. Talent and hard work may not be enough sometimes. You have to have the edge to be able to perform, get better and better. To crack that 1 percent is very tough.
"But facilities have to be incorporated at the grassroots level because young athletes need a solid foundation during training. When the foundation is strong, only then will athletes be able to endure the pressure of facing an Olympic final."
On 'accepting pressure'
Bindra also shed light on how to deal with pressure at the highest level. Running away from pressure is detrimental, but accepting it makes room for focussing on the job at hand, according to the Olympian.
"I believe athletes who are saying they don't feel pressure at the highest stage are lying. Pressure is actually important. You need to learn to accept pressure and work with pressure. When you start to accept pressure and use it positively, it helps your performance," Bindra said.
"Accepting pressure is not a pleasant thing, but don't run away from it either. Don't resist it. Accepting it will make it a little bit easier. It will give you a better opportunity to focus on what you need to concentrate on."
Go Sports Athletes' Conclave 2017 Day 1

2:10 pm - 2:25 pm | Expert Speak - Corporate support to Indian athletes | Sanjeev Anand (Country Head, Commercial Banking - IndusInd Bank Ltd)
2:25 pm - 3:35 pm | An Interaction with Rahul Dravid - Being a holistic athlete, enjoying and playing your sport with passion and integrity | Nandan Kamath (Sports Lawyer and Managing Trustee - GoSports Foundation)
4:05 pm - 5:10 pm | Managing your career - An expert discussion on effective career management during and beyond competitive sport | Somdev Devvarman (Indian Tennis player) , Ajit Ravindran (Co-founder and MD - Meraki Sports & Entertainment) , Madhavi Latha (President - Wheelchair Basketball Federation of India) and Jayant Rastogi (CEO - Magic Bus)
7 pm - 10 pm | The Gold Standard | Sports Awards Night, followed by dinner | Abhinav Bindra, Devendra Jhajharia, Murlikant Petkar, Mariyappan Thangavelu