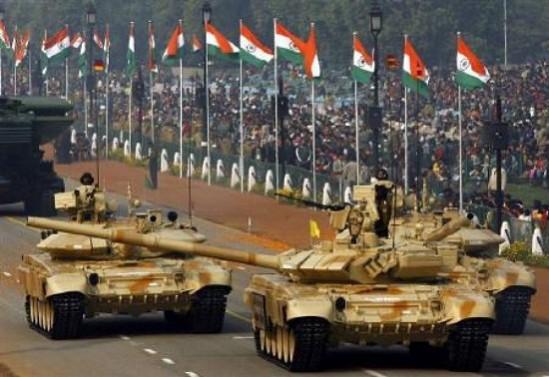 To enhance strike capability, the Army is now working on a project to arm the T-90 main battle tanks with the third generation missile system. The Russian T-90s are an important cog in Indian Army's offensive formations.
A document apropos the project said the design of the existing INVAR missile system had been maximised both in terms of range and depth of penetration (DoP), according to an NDTV report.
As of now, the army has decided to replace the laser-guided INVAR missile system with a third-generation gun-launching missile.
The third-generation missiles are likely to achieve a DoP of 800-850mm and can aim at targets at 8 km. The missiles can engage mobile as well as static targets, sources have told NDTV.
Taking into account the recent scenario in the country, the government had reportedly taken multiple steps in the last few months to enhance the strike capability of the army.
The government, last month, had authorised the army to get ammunition and spares of the major military platform to be combat ready for short term 'intense wars'.
AC jackets for Special Forces
Former Defence Minister and Chief Minister of Goa, Manohar Parrikar told trials were on to bring in air-conditioned jackets for the Indian Special Forces, according to an IANS report. Parrikar served as the Defence Minister between 2014 and 2017.
Parrikar had said that a Special Forces operation is an extensive exercise and added, "Body heats up, he (soldier) is very uncomfortable. At that time if he has an air conditioned jacket, he is more comfortable."
He further explained that Light Combat Aircraft Tejas was a light plane and could carry only a payload of 3.5 tonnes.
While answering a question on India's capability to at manufacturing world class war equipment, he said, "it was completed some 5-6 years (ago) but the government was not inducting it. Minor issues were there. I consecutively conducted 18 meetings and saw to it that it is inducted in the Air Force... Now there are three planes and one new aircraft is getting added up every one or two months."