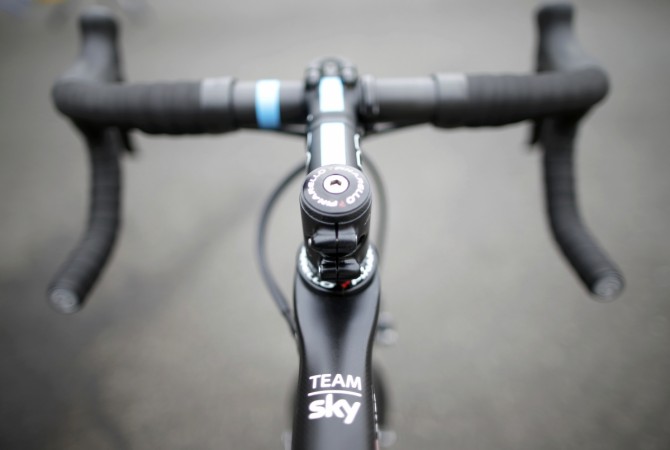 An Indian Army team of 10 members have completed a cycling expedition of around 700 km along the Indo-China border, across the Himalayan range, till the Indo-Bangladesh border, following the Teesta River.
"The route selected for the expedition is one of the toughest mountain cycling expedition attempted not only in India but the entire world," said TK Singha, Chief Public Relations Officer, in the Indian Army. "Limca Book of Records has been approached to confirm the same and accord due recognition to the expedition."
The team was lead by Captain Navjot Thakur from the Striking Loin Division of the army, from Kalimpong. Among other things, the team had to brave sub-zero temperatures, and fight breathlessness at extremely high altitudes, where the percentage of oxygen in the atmosphere is very less.
Of the 700 km journey, 213 km were traversed at an average height of 3,000 to 9,000 feet above sea level, while around 325 km at 9,000 to 19,000 feet above sea level, according to The Times of India.
This expedition has been carried out on a route that is one of the most difficult mountain-biking terrains, not only in India, but also in the whole world. Though it is not known whether the 10-men Army team has broken any records or not, it has approached the "Limca Book of Records" with details of the expedition, to ascertain the facts.
The expedition lasted around three weeks, and the team had to make its way through some of the most treacherous biking terrains known to mankind. Indeed, there have been areas where the men had to lift their cycles in the air and make their way on foot, because they could not cycle across icy grounds.
The team also had to pass through some of the highest passes in the world – Nathu La (14,100 feet), Jelep La (14,330 ft), Phimkaru La (16,400 ft), Tangkar La (17,200 ft), Kongra La (16,800 ft), Chulung La (17,366 ft), Bamcho La (17,500 ft), Sese La (17,913 ft), and Khungiyami La (18,428 ft). TK Singha also added that out of these nine passes, Nathu La is the only motor-able one.