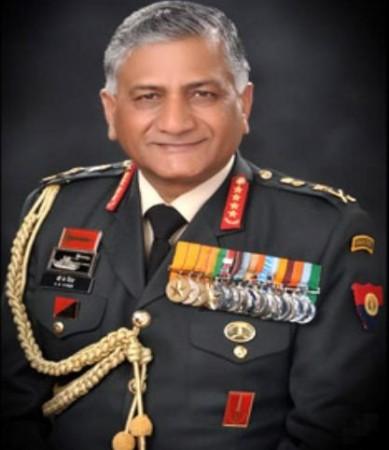 Indian Army Chief General VK Singh has created uproar by writing a letter to Prime Minister Manmohan Singh stating that the country's armed forces do not have ammunitions to defeat the enemy.
In a letter dated March 12, the Army Chief claimed that the army tank regiments lack ammunition to defeat enemy tanks, the air defence is almost outdated, the infantry lacks critical weapons and even the Elite Special Forces are short of essential weapons. He urged the PM to take suitable steps to improve arms and ammunition.
The letter of the Army Chief came just on the heels of his claim that he was offered Rs 14 crore bribe to clear the purchase of 600 sub-standard trucks by an equipment lobbyist.
Bharatiya Janata party (BJP) leader Balbir Punj said that the government must clarify on the claims of the Army Chief.
Meanwhile, Defence Minister AK Antony said that he is aware of the letter to the PM. He added that the government would speak up at an appropriate time.