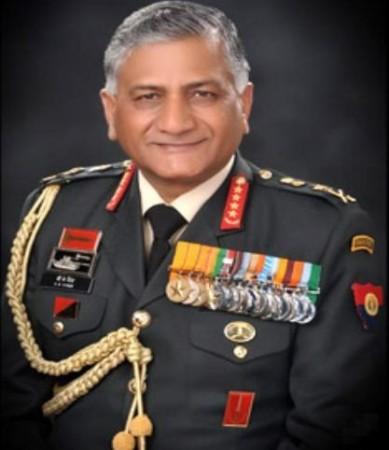 Indian Army Chief General VK Singh has taken a potshot at the reports of "unusual army movement" after keeping silent all this while. He said it is nothing but a figment of imagination.
The Indian Express reported on Wednesday that two Indian army units - the 33rd Armoured Division based 150 km (90 miles) from Delhi and the 50 Para brigade based in Agra - moved towards Delhi on January 16 night without notifying the government. Coincidentally, it happened at a time when VK Singh was fighting the government in the court over his age controversy.
Speaking to The Hindu, the Army Chief said that it was just another routine exercise and there was no need to notify the government.
"No clarification was asked for. These were routine issues. I don't think one or two units should ever bother anyone. It was not as if the whole of the armoured division was marching towards Delhi. This is just a figment of imagination," The Hindu quoted him as saying.
The Army Chief suspects some sections of the bureaucracy for spreading such false alarm.
"There are so many theories doing the rounds. There was a newspaper story which said it was being done at the behest of a central minister. Sections of the bureaucracy can be feeding wrong inputs. They have made a mountain out of a molehill. God knows who all may be involved, nor do I want to waste time thinking about it," he said.
He assured that Indian military forces and the government share very good relationship.
"There is nothing wrong. I am on the same page as the government. We enjoy good relations, and I have no differences with the Raksha Mantri." He said, adding, "No other service does it. You will not find anyone else more committed to the country, to the Constitution, and to democracy. The Army is the upholder of the country's values."
Meanwhile, Shekhar Gupta, the Editor-in-Chief of Indian Express had said in an interview that the newspaper stand by what it had reported. He said that they have looked into the facts and assessed them before publishing.