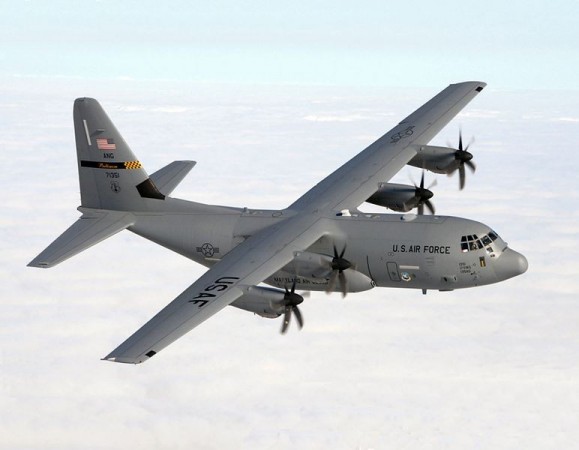 A multi-role special operations aircraft, which was reportedly used recently for the search of the missing Malaysian airliner MH370 has crashed near Gwalior in Madhya Pradesh, India. All five air force personnel on board were killed, military sources have said.
The Indian Air Force aircraft was one of six bought from the US four years ago, NDTV reported. The biggiset military transport plane, was in a routine flying mission training when it crashed, a spokesperson told the news agency, Press Trust of India.
Television channels from India say that the C-130 J Plane, also known as super Hercules crashed in Karauli district in Rajasthan, 72 miles from Gwalior, a historical and major city in the Indian state of Madhya Pradesh located to the south of Agra, 219 kilometers south of Delhi and 423 kilometers north of Bhopal, the state capital. It had reportedly taken off from Agra.
India had recently bought all the six military exercise aricrafts from US at the cost of $1.1 billion (Rs. 6000 crore).
The Super Hercules was used in a major show of strength against China last year when its troops pitched tents in ladakh's Daulat Beg Oldie sector in 2013. The Indian Air Force had landed the C-130J Super Hercules at Daulat Beg Oldie in order to send a strong message to China.
The aircraft, equipped with an Infrared Detection Set (IDS), and it can perform low-vel flying, airdrops and landing in blackout conditions. Features such as Self-protection systems are included in the aircraft to ensure its survivability in war-like situations. The aircraft is also said to be equipped with air-to-air receiver refueling capability for extended range operations, IBNLive has reported.