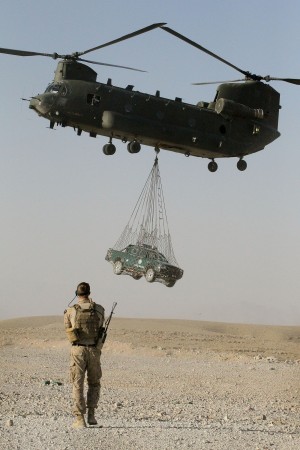 In a major addition to the Indian Air Force, the first batch of US-built heavy-lift Chinook helicopters and Apache attack helicopters is expected to be delivered in March. The development will highlight the growing defense co-operation between India and United States in recent years. Hindustan Times has reported that the first batch of the Chinook helicopters has already left the American shores in US defence contractor Boeing containers and are expected to arrive next month in Mundra port in Gujarat.
The CH-47F Chinook is an advanced multi-mission helicopter for the U.S. Army and international defence forces. It contains a fully integrated, digital cockpit management system, Common Aviation Architecture Cockpit and advanced cargo-handling capabilities that complement the aircraft's mission performance and handling characteristics.
On the other hand, the Boeing AH-64 Apache is an American twin-turboshaft attack helicopter with a tailwheel-type landing gear arrangement. Increasing its air capabilities, India has signed a contract with the United States government to buy 15 Chinook and 22 Apache attack helicopters at a cost of $3 billion. Additionally, Trump administration has already approved India's request for buying another six Apache helicopters.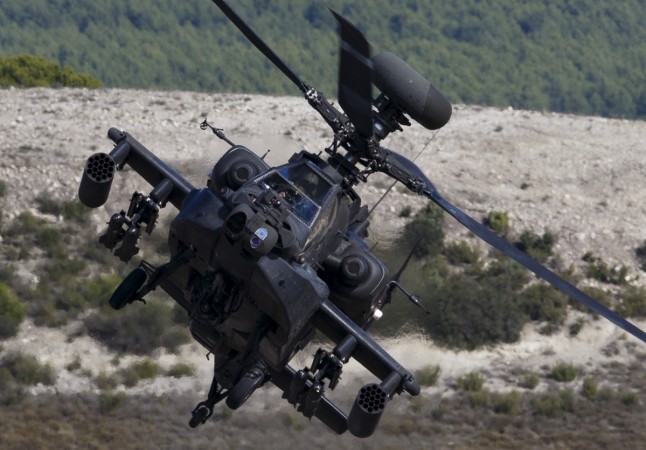 The US and Indian diplomats have said that the Boeing, the contractor of the helicopters will reassemble the aerial platforms for test flights after which the choppers will be handed over to Indian Air Force.
The Chinook helicopters will be based out of 12 Wing, Air Force Station Chandigarh and will play a major role in supplies to critical Siachen and Eastern Ladakh sectors. The Apache attack helicopter will be stationed at Hindon airbase in Ghaziabad, UP. Induction of these helicopters is seen as gamechanger for the Indian armed forces as it's Airforce is still relied on Russian Mi-17 medium-lift helicopters for rapid induction of forces and an obsolete squadron of Russian Mi-26 helicopters. Indian attack capacity is limited to two squadrons of Mi-35 helicopters which were in service during Soviet era. For the acquisition of Predator-B armed drones by the Indian forces the two countries are in the preliminary talks.