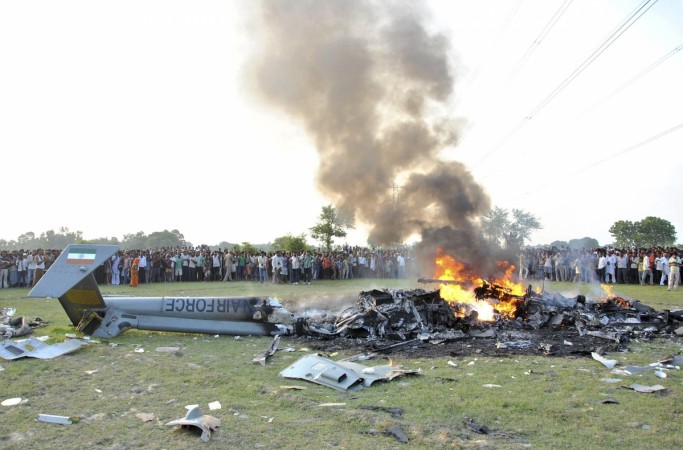 Three people were killed when an Indian Air Force Helicopter crashed mid-air in Uttar Pradesh's Bareilly district on Wednesday.
"The incident occurred this morning. Three officers were killed," The Times of India quoted an army official as saying.
The accident took place at around 8am when the Cheetah helicopter caught fire soon after it took off from the base. Among the three dead are one pilot, a co-pilot and an engineer, IANS reported.
The pilots are said to have been testing the flight on a routine regime, but the chopper started facing snags soon after take off, an eyewitness said