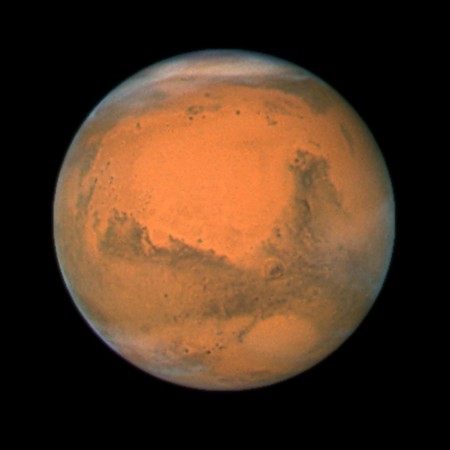 The Indian Space Research Organisation (ISRO) has announced that the country's most ambitious space project - Mars Orbiter Mission (MOM) - is scheduled for launch on 28 October.
Last week, ISRO scientists gave a detailed presentation about the Mars mission before a national committee of experts. After reviewing the status of MOM, the panel of experts, including former ISRO chairman UR Rao, space expert Roddam Narasimha and professors from Indian Institute of Science, gave approval to launch the mission on 28 October.
Earlier, ISRO officials allotted a launch window of 21 October to 14 November, but now the launch date has been fixed for 28 October though the final date of the launch window remains the same (19 November).
"The committee has given the go ahead," an ISRO official told Press Trust of India on Sunday adding, "We would like to utilise the first available opportunity."
The ISRO official said that MOM is expected to be launched on 28 October afternoon from Satish Dhawan Space Centre in Sriharikota, which is about two-and-half hour drive from Chennai. The ₹450-crore Mars Orbiter mission is currently undergoing pre-launch tests at ISRO Satellite Integration and Testing Establishment in Bangalore.
The orbiter, named as Mangalyaan, will be moved to Sriharikota on 30 September and will be launched aboard the Polar Satellite Launch Vehicle (PSLV-C25) on 28 October. Once the orbiter exits the Earth's orbit, it will travel through space for about 10 months before it reaches the Martian transfer trajectory in September 2014. The spacecraft will enter a 372 km by 80,000 km elliptical orbit around Mars.
The 1,350 kg spacecraft will carry five payloads (scientific instruments) that weigh around 15 kg. One of the instruments is a methane sensor to detect the presence of methane on Mars. Searching for traces of methane is significant as it indicates the existece of life on the Red planet. The other scientific instruments will study Mars' atmosphere and examine the presence of water on the Martian surface as well as take colourful photos of the red planet.