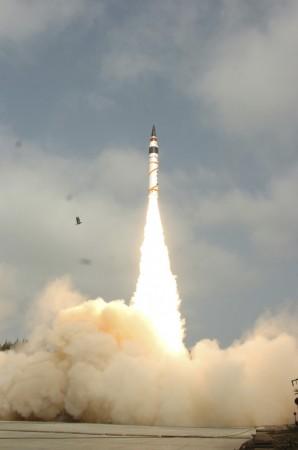 India's first cruise missile 'Nirbhay' was blown up mid-way after it was test-fired from the Integrated Test Range (ITR) at Chandipur in Balasore district of Odisha on Tuesday.
Defence Research and Development Organisation (DRDO) said that the Nirbhay missile was terminated midway after it deviated. However, they said it was a mixed success as the successful take-off met its objectives.
Nirbhay is a medium range subsonic cruise missile developed by the Defence Research and Development Organisation (DRDO). It has been under development since 2007.
Sources said that 453 families residing within a two kilometre radius of the launch venue at ITR were temporarily evacuated to nearby shelters during the test-fire as precautionary measure. The families were compensated for the evacuation.
Weighing 1,000 kilograms, measuring 6 metres in length and 0.52 metres in diameter, the cruise missile was suppose to have a range of 1,000 kilometres.
Nirbhay is an all-weather cruise missile with high accuracy, stealth features and loitering capability that can pick one from multiple targets. It can fly at different altitudes ranging from 500 metres to 4 kiolmetres above the ground and at low altitudes.
The missile was supposed to be tested in October 2012 but was postponed to December and then to February because of the changes made to the launcher and development of some processes. It was finally test-fired on Tuesday but was not successful.
India last faced missile test failure in 2009 when radar-evading BrahMos supersonic cruise missile could not meet the test parameters.