Just on the heels of the Reserve Bank of India (RBI) cutting interest rates for the first time in three years by 50 basis points to boost economic growth, a poll conducted by Reuters expected India's economy to pick up this year. There is also possibility of RBI resorting to more cut in repo rate.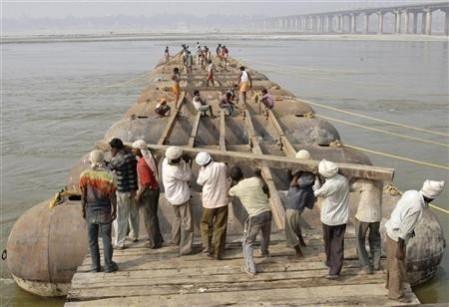 The survey showed that India's economy growing at an annual 6.5 percent in the three months to June and is expected to touch 7 percent in the next quarter. The growth rate for the fiscal year 2012-13 is expected to touch 7.1 percent.
"One of the biggest challenges the economy has faced last year has been the policy inertia and that continues to remain," Reuters quoted Upasana Bharadwaj of ING Vysya Bank as saying.
However, she is optimistic that RBI's repo rate cut will boost help stimulate investment.
The Reserve Bank of India (RBI) surprised many by cutting interest rates for the first time in three years by a sharp 50 basis points in its annual Monetary Policy for 2012-13 released on Tuesday. The move of the RBI was to boost the economic growth.
Dr. D. Subbarao, Governor of RBI, said in a press statement that RBI decided to reduce the repo rate under the liquidity adjustment facility (LAF) by 50 basis points based on an assessment of the current macroeconomic situation. The repo rate will accordingly drop from 8.5 to 8.0 per cent.
The RBI raised interest rates 13 times between March 2010 and October 2011 with inflation hovering around 9 percent.
Interest rates on home and car loans are expected to be reduced with the repo rate cut. However, the RBI did not touch the cash reserve ratio and it stands at 4.75 per cent.
The central bank stated the policy move was done considering inflation and fall in economic growth rate to 6.1 per cent in the third quarter of last year. It added that WPI inflation which remained above 9 per cent for nearly two years has moderated significantly to below 7 per cent by March 2012.
Duvvuri Subbarao has hinted that there is very limited space for further reduction in policy rates but there is till room for more cuts with repo rate
However, RBI still has room to cut repo rate, which currently stands at 8 percent.
(With Inputs from Reuters)