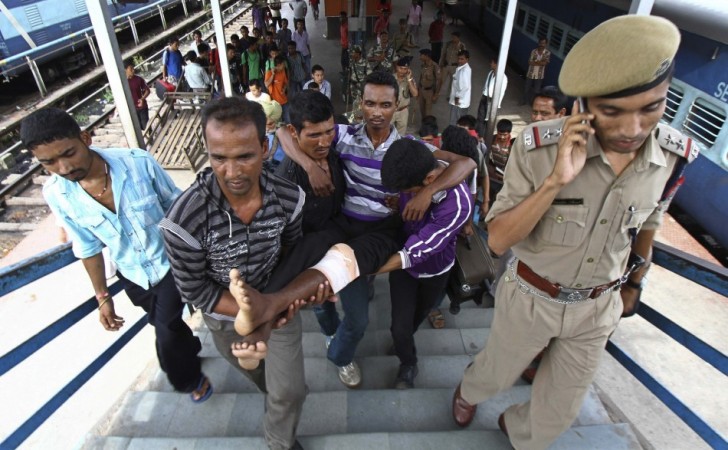 The Indian government may seek US and Saudi Arabia's help in its crackdown of the malicious material posted on websites, which prompted a mass exodus of North-East migrants from various metropolises in the subcontinent.
It's said that the centre will require services from Saudi Arabia and the US Department of Homeland security to help track down the doctored content posted on these countries' servers. India might also opt for Mutual legal Assistance Treaty (MLAT) and Letter-Rogatories to elicit information on the servers based in these two nations, NDTV said.
On Monday, the Department of Telecom (DoT) has said that social networking sites like Twitter refused to remove the malicious content posted on these sites since its offices were located outside India, thus posing difficulties for the government to disable the inflammatory and hateful content.
"On Twitter we have had particular problems, it may be in part because they don't have an office in India, but the response from Twitter in particular has been extremely poor. Many of the sites that should be blocked have not been blocked," said R Chandrasekhar, Secretary, and Department of Telecommunications to CNN-IBN.
The government has also warned to take legal action against these sites that continue to carry the inflammatory content. The government has already blocked over 250 websites identified to have had a hand in the rumor mongering.
Last week, doctored pictures of disaster victims appeared in many websites, creating panic among the North-East migrants residing in cities like Bangalore, Hyderabad and Pune. The Indian Ministry said that the most of the morphed pictures and threatening texts came from Pakistan.
"It has been found that in 38% of the cases where this information was available, the provocative images were uploaded from Pakistan," a home ministry official said on Monday.
Although Pakistan had denied the allegation earlier, Interior minister Rehman Malik on Monday promised an investigation once India presents evidence of the origin of the specific content.
According to reports, External Affairs Minister SM Krishna, who is scheduled to meet Pakistani Foreign Minister Hina Rabbani Khar in Islamabad on Sept 7 to review bilateral issues discussed last year, is likely to discuss the issue of the fake pictures and SMSs that points towards Pakistan's role in instigating communal tensions in India.