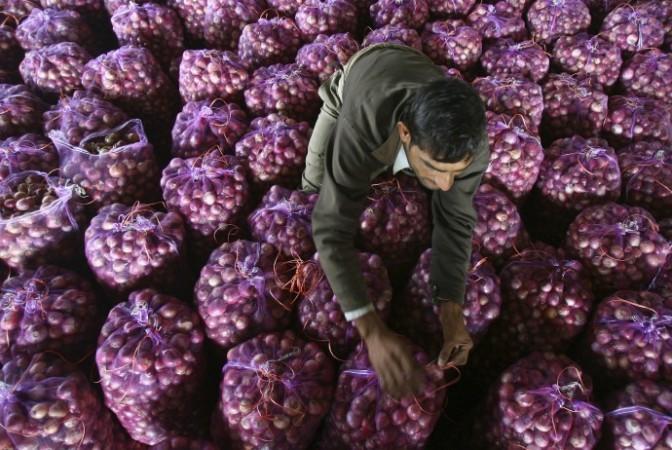 India's annual consumer index climbed to 10.03 percent in August as against 9.86 percent recorded in the month of July, Central Statistics Office said on Tuesday.
The rise in consumer price inflation was primarily driven by soaring retail prices of essential food items owing to climate-related changes and several other factors. The consumer price index (CPI) for food and beverages rose to 12.03 on a year-on-year basis till August, while clothing, bedding and footwear prices increased to 10.71 percent.
Prices of vegetables registered highest at 20.79 percent, followed by oil and fats at 18.41 percent and pulses at 16.04 percent. Prices of egg, fish and meat products advanced by 11.54 percent, while prices of milk products gained 11.43 percent. Fuel and energy prices increased by 7.55 as against the corresponding month a year ago, CPI data showed.
"In terms of the new CPI, inflation (y-o-y) remained broadly unchanged in July from June at close to 10 per cent, held up by rising prices of food items," it had noted. "Even as demand pressures moderate, supply constraints and rupee depreciation are imparting pressures on prices, rendering them sticky," it said.
According to Reuters, India has the highest retain inflation among the five BRICS countries that include Brazil, Russia, China, and South Africa.
The CPI for August came a day after Reserve Bank of India left interest rates unchanged on Monday, saying that managing inflation is the current main focus. Sections of the industry hoped the central bank would lower interest rates in view of the big-ticket reforms announced on Friday.
Last week, the government approved a series of economic overhauls that included the permitting of FDI in multi-brand retail trading and the increase in diesel tariffs as part of the Centre's plan to revive the ailing economy.