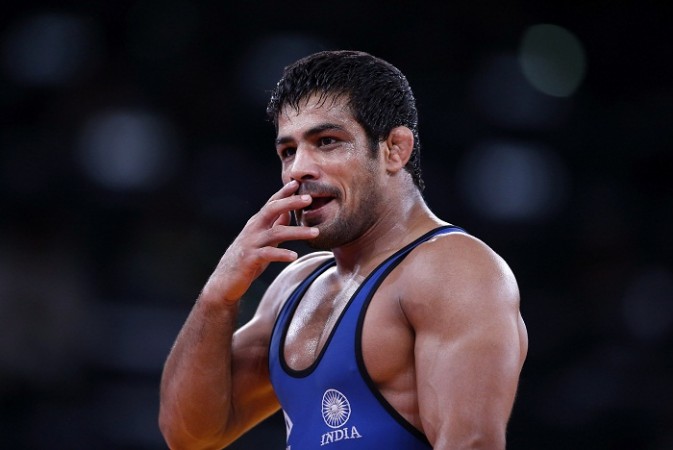 One of India's most celebrated wrestlers Sushil Kumar will not be taking part in the World Championships, which is scheduled to take place in September at Las Vegas due to an injury. As a result of this, Sushil will also not be able to take part in the upcoming selection trials on 6 and 7 July.
Sushil Kumar has brought glory to the nation at the world stage, including an impressive performance in the 2008 Beijing and 2012 London Olympics, where he won bronze and silver medal respectively. With the 2016 Rio Olympics looming large, India hopes for a gold medal from the 32-year-old.
Though the World Championship may be one of the tournaments, which can help nations book their Olympic spot, there are number of other tournaments, which offer such golden tickets as well.
Sushil confirmed that he injured his shoulder during practise. "Yes, I have sustained an injury to my right shoulder while practising. So I would not be able to take part in the upcoming selection trials. So, automatically that rules me out of the first qualifying event for next year's Rio Olympic Games," Sushil told PTI.
Sushil does not know when he will be fit to compete at the elite level, but he should be fit to participate in other tournaments, which provides a berth for Rio Olympics, which only takes place next year.
The shoulder injury may not be of a serious scale, but Sushil is not keen on taking the odd risk. Sushil needs to take proper care of his body as he is India's biggest hope in Rio and he cannot afford a major injury ahead of the Olympics.
"I am not keen to take a chance, even though the injury is not so serious. It is not good to take part in a competition half fit. I will be competing in the qualifying events next year before the Rio Olympics and I have been working hard for it," said Sushil.
With Sushil withdrawing from the World Championship, the ticket for the Rio Olympics can still be secured for India by Narsingh Yadav, who is expected to participate in Las Vegas on September.
Narsingh, 25, has been earning a good name in wrestling after his 2010 Commonwealth Games performance, where he won a gold medal for India. Apart from that Narsingh won bronze medal in 2014 Incheon Games and 2015 Asian Championships in Doha.