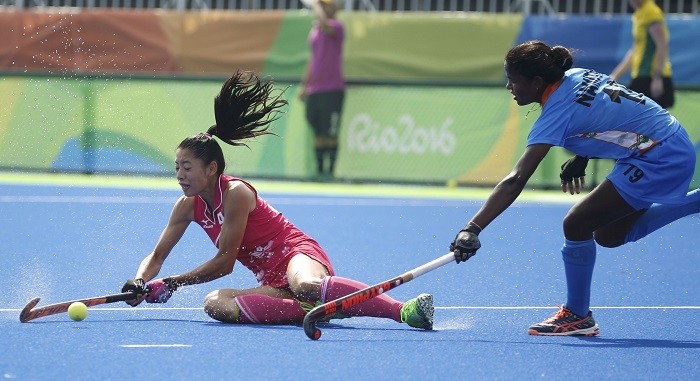 The India women's hockey team won the Asian Champions Trophy 2016 on Saturday in Singapore in a stunning fashion as they defeated China with an amazing comeback. Following the four quarters of play, the result turned out to be 2-1 in favour of the Indians.
Less than a week back, it was the India men's hockey team who won the Asian Champions Trophy 2016 after a hard fought win over arch-rivals Pakistan. Saturday's win by the women's team now gives the Indian sports fans a really happy moment once again and it also assures that the future of Indian hockey is bright.
It all started in the 13th minute when Deep Grace Ekka gave India the opening blood in the 13th minute of the match from a perfectly taken penalty corner. At half time, India were 1-0 up and China, who topped the group earlier in the competition, were determined to put out a better show in the final two quarters.
That is exactly what happened as the Chinese defence stepped up their performances and prevented India from many goalscoring opportunities. The equaliser -- a field goal -- came in at the 44th minute from Zhong Mengling.
Going into the final quarter, both teams stepped up their ante and with five minutes remaining on the clock, India attacked venomously but the Chinese defence was incredibly strong. And then came the penalty corner with just seconds remaining in the clock.
With just 12 seconds left, Deepika smashed home with a drag flick and it was all over for China. Neither of the Chinese players were happy with the goal and they surrounded the referee claiming the goal wasn't just. However, they couldn't manage to win against the referee and the India women's hockey team, thus became the Asian Champions Trophy champion for the first time over the four editions of the competition.