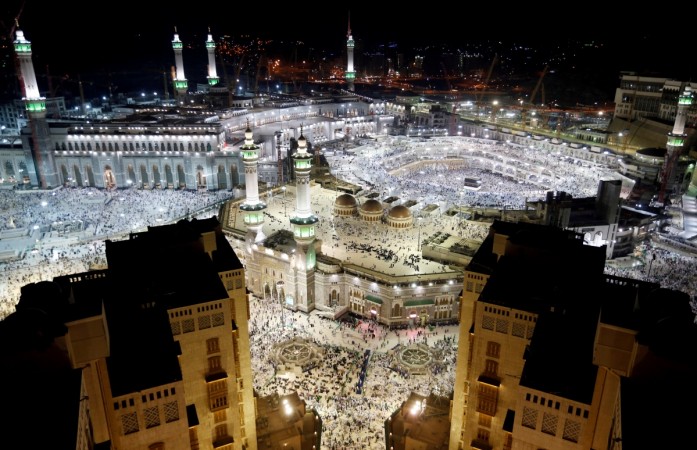 The Central government has scrapped the Haj subsidy that was till now given to Muslims who travelled to Mecca for pilgrimage.
Union Minister for Minority Affairs Mukhtar Abbas Naqvi confirmed this on Monday, January 16, and said: "Subsidy on Haj is over from this year."
He added that the decision to withdraw the subsidy was "a part of our policy to empower minorities with dignity and without appeasement."
As per reports, around 1.7 lakh Muslim devotees make the pilgrimage to Mecca from India every year. Naqvi said the number would be unaffected this year, as Muslims would still fly to Saudi Arabia for Haj despite the withdrawal of the subsidy.
The Haj policy was drafted in October 2017 by a committee appointed by the Central government.
Naqvi said the withdrawal of subsidy doesn't affect the cost of travel for pilgrims. He added that the subsidy money would now be used for educating girl children from minority communities.
"Muslims didn't benefit from it. Development with dignity is what we believe in. The subsidy will be used for educating girls," Naqvi said.
As per reports, the Haj subsidy was Rs 700 crore when the current government came to power in 2014.
All India Muslim Personal Law Board founder-member Kamal Farooqui praised the move by the Central government and claimed Muslims did not misuse the government aid. "Instead, it was national carrier Air India that was the biggest beneficiary of this government scheme," he said during a press meet.
Union Minister for Railways and Coal Piyush Goel also supported the change and tweeted: "Instead of appeasing the minorities, Govt. believes in empowering them and works for their welfare."
Instead of appeasing the minorities, Govt. believes in empowering them and works for their welfare. The decision of withdrawing #Hajj subsidy is a part of Govt's policy to redirect funds for providing quality educational facilities to girls & women of the community. pic.twitter.com/MopZfgnG79

— Piyush Goyal (@PiyushGoyal) January 16, 2018
The decision to withdraw the Haj subsidy came soon after it was announced that Muslim women from India were being allowed to go to Mecca without a male guardian. However, the women should be above the age of 45 and travel in groups of four or more to be eligible for this.
Apart from the aforementioned rule that was implemented last month, another recommendation in the Haj policy could soon see the light of day.
The policy recommendation suggested pilgrims travelling to Mecca by ship, which is considered cheaper than a flight. However, the Saudi Arabian government is yet to be consulted on this particular mode of transport to Mecca from India.