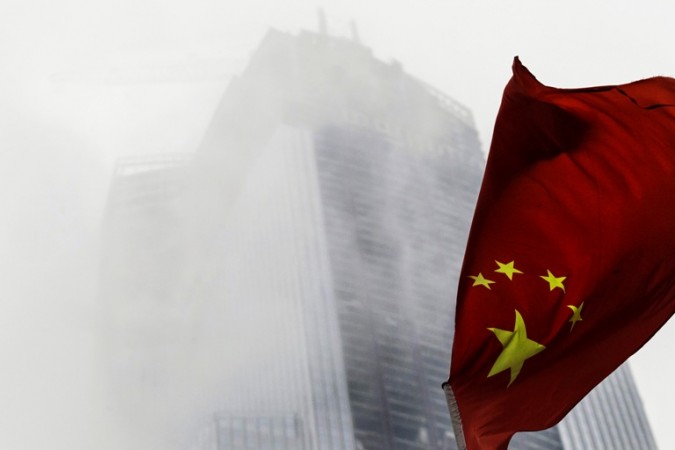 India will face "serious consequences," retorted the Chinese government mouthpiece Global Times in an editorial a day after three Chinese journalists' visas were not extended by India. The Chinese media outlet accused India of "having a suspicious mind" in the scathing article.
Earlier, India refused to extend visas of the journalists working for the Chinese government-run Xinhua News Agency. Wu Qiang, Xinhua bureau chief in New Delhi,Tang Lu, chief correspondent at the Mumbai bureau, and She Yonggang, a reporter based in Mumbai.
"No official reason was given for the rejection of the visa renewals. Some Indian media claimed that the three journalists are suspected of impersonating other people to access several restricted departments in Delhi and Mumbai with fake names. There were also reports attributing it to the journalists' meeting with exiled Tibetan activists," the editorial said.
It also accused India of exacting revenge for China's opposition to its Nuclear Suppliers Group (NSG) membership.
"If New Delhi is really taking revenge due to the NSG membership issue, there will be serious consequences," it said.
Further, it justified China's opposition to India's bid to NSG membership as not "disrespectful" but their adherence to the rule of members being signatories to the non-proliferation treaty (NPT).
The article further added that it does not matter what the reason is for India taking this step as it is being perceived as a negative message for Sino-India relations.
It quoted Lü Pengfei, former India-based special correspondent with the Global Times, as saying that there was no need for Chinese journalists to use fake names and it was normal for journalists to interview the Dalai Lama, who has been living in exile in Dharamsala, Himachal Pradesh.
Lauding China's openness, it said that it was far easier for Indians to get a visa to China than vice-versa.
The article concludes by saying that "we at least should make a few Indians feel Chinese visas are also not easy to get."
China itself is not a stranger to expelling foreign national journalists. It had expelled a French journalist Ursula Gauthier working for the French news magazine L'Obs in December after she wrote an article criticising Beijing's policy toward Uighur Muslims in Xinjiang.