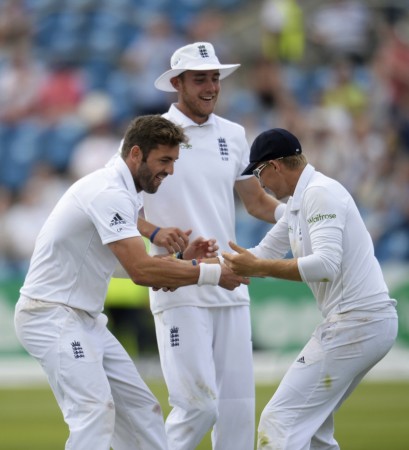 Taking into account that cricketers play for most part of the year, a policy of rotation is advisable for players to avoid injuries or niggles. And England will give all their six seam bowlers a chance in the playing 11 against India in the upcoming five-Test series, according to selector James Whitaker.
All-rounder Ben Stokes, one of the few players to impress in Australia, was added to the England squad on Thursday. Stokes' inclusion points to all of England's six fast bowlers competing for a spot in the side that takes on the Indians in the first Test at Lord's.
"We have got five Test matches in a very short space of time and one of the reasons to include six seamers there is that we believe at some stage they're all going to play," Sky Sports quoted the English selector.
However, there have been murmurs that this group might appear somewhat lopsided, more so as England go in without a front-line spin bowler. England's spin bowling woes continue after the shock retirement of Graeme Swann amidst the forgettable Australian tour.
The squad has been selected keeping in mind that the players would continuously play for six weeks, according to Whitaker. Even experienced seamers like James Anderson and Stuart Broad could see themselves rotated in the series.
"We know (Anderson and Broad) are 100 per cent fit, they have been passed off fit by the medical team to be included, but they did just play back to back Tests and there will be fatigue that builds up," Whitaker stressed.
If the four pacers who are selected perform very well and stay "fantastically fit", it would be an ideal situation, the former England player pointed out.
At the beginning of the series, while strategies and tactics are being chalked out to face the Indian side, it made sense for the fast bowling to come together so that firsthand knowledge is acquired without any delay, according to Whitaker.
Meanwhile, Stokes came back into the England line-up after recovering from a broken hand.
"Ben is a vivacious character, he's got some 'X factor', he's fantastic on flat wickets and gets some movement off the pitch. We're excited about Ben," Whitaker said.