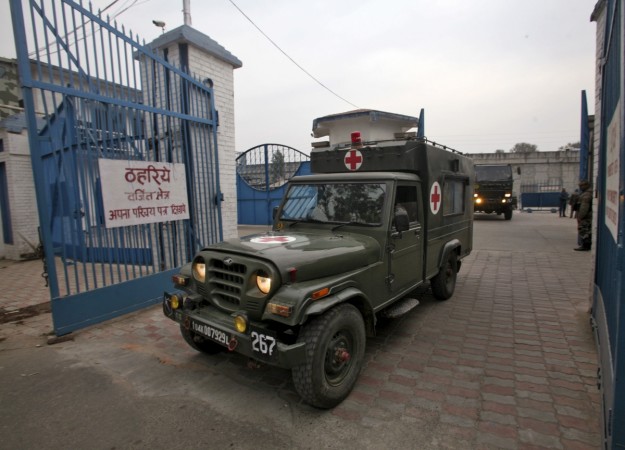 India welcomes Pakistan's decision to form a special investigation team (SIT) that would visit the Pathankot air force base to investigate the Jan. 2 attacks, Ministry of External Affairs (MEA) spokesperson Vikas Swarup said on Thursday. A final decision will be taken after Pakistan submits a proposal.
Pakistani Interior Minister Chaudhry Nasir Ali Khan had, on Feb. 16, said that Islamabad would seek India's permission before sending the SIT to India for further investigation. Pakistani Prime Minister Nawaz Sharif had last month formed an SIT to examine the evidence provided by India. The evidence suggested Jaish-e-Mohammed's involvement in the attack.
"We welcome the decision of the Pakistan government to constitute an SIT. As and when the firm proposal is received then the modalities of that visit will be worked out," Swarup said during a press briefing.
Swarup also said that the national security advisors of the two nations are in contact with each other over exchanging information on the issue. India shared with Pakistan information related to the attack on the Indian Air Force base in Pathankot, Punjab.
The MEA spokesperson said that the dates for the foreign secretary-level talks have not been decided yet.
In January, Home Minister Rajnath Singh and Defence Minister Manohar Parrikar opposed the idea of a Pakistani SIT visiting the Pathankot air force base, according to the Economic Times.