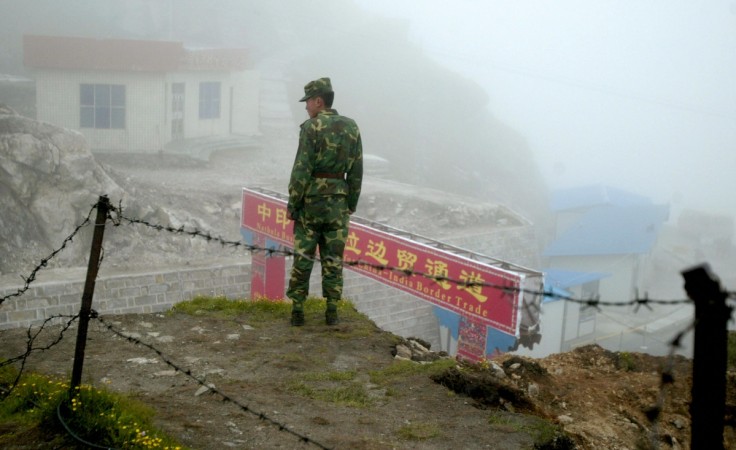 Around three months after the Doklam standoff, India has said that it will be asking for a hotline that will connect the army headquarters of India and China at the Working Mechanism for Consultation and Coordination on India-China Border Affairs (WMCC).
The WMCC, under which officials from the foreign ministries and militaries of both the neighbours meet periodically to resolve issues that may affect maintenance of peace along the border, is going to be the first major bilateral meeting since the Doklam standoff came to an end, said an Indian Today report.
The talks to establish a hotline between the two military headquarters as part of an effort to improve border management has been going on for quite a while. India's former Defence Minister Manohar Parrikar had said in October 2016 that China had returned the draft of the memorandum on establishing a hotline and that the issue should be closed within one or two months, no solid progress was made.
While the Director General of Military Operations (DGMO) of India and Pakistan are already connected through a hotline and talk to each other at least once a week to resolve issues between the two armies along the 740-km long LOC -- the de-facto border between India and Pakistan -- it is indeed concerning that India and China, whose de-facto border, the Line of Actual Control (LAC) which is four times more than the LOC, has no hotline connection.
The 3,488-km LAC has five Border-Personnel Meeting (BPM) points at Depsang in sub-sector north, Sappangur Gap in eastern Ladakh, Nathu La in Sikkim and Bumla and Kibithoo in Arunachal Pradesh and come handy to commanders resolve local issues and sort out differing perception of the border.
"The BPM points are used to sort out immediate tactical level issues, there is a need for a more strategic level interaction between the two armies for better understanding and cooperation," sources told India Today.
The WMCC meeting is scheduled to be held at the end of November and both the countries are keen to iron out their differences.