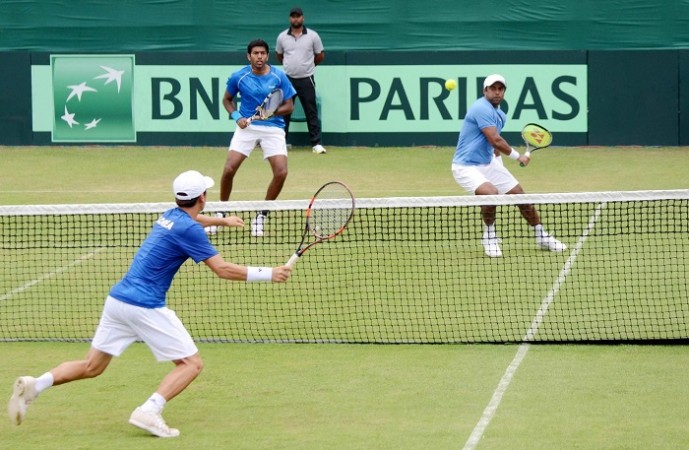 Most of the Davis Cup matches in India have been played during the day, but the upcoming World Group Play-off against Spain will be held in the evening, under floodlights. With players like Rafael Nadal, who will start his US Open campaign on Monday, expected to feature for Spain, the Delhi Lawn Tennis Association has taken the evening/night matches route to ensure a good crowd comes in for the crucial encounter.
The tie starts on Friday, Sep. 16 Friday at 5 p.m. local time, with the singles matches, while the doubles will be played on Saturday at 7 p.m. The reverse singles will be played on Sunday, at 5 p.m.
Such match timings will inspire more people to come out and support India in the Davis Cup tie.
"We want fans to come and cheer for the Indian players. We deliberated upon the idea on how to bring more people to tennis stadium. We have kept those people in mind who have to attend offices during the day. They should not miss this opportunity to watch Indian as well Spanish tennis stars in action," Press Trust of India quoted a DLTA official as saying.
However, the DLTA did not take this decision on their own, as they spoke to the players as well before confirming the schedule. Night matches provide relief to the players, as the climate will be much better.
"Also it's going to be very humid. The evening start will help players play to their best abilities. We spoke to players to discuss the idea and only after they agreed to it, it was decided to have matches in the evening," official said.