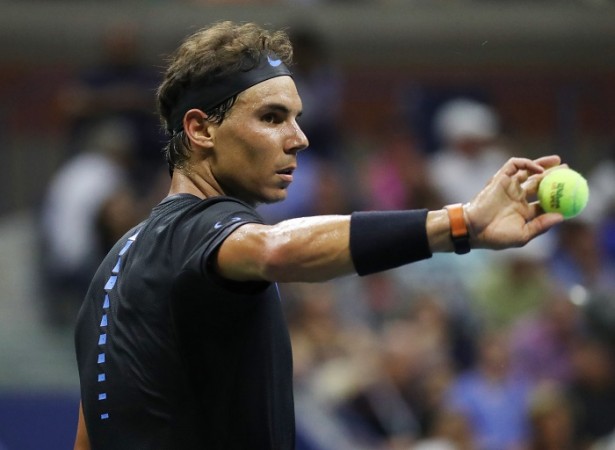 Spain's Davis Cup team for the World Group Playoff tie arrived in Delhi on Monday morning, and did not waste time as they started practice in the evening ahead of their match against India, which starts on Friday. Spain have come with a strong team, which includes former world number one Rafael Nadal and established player, David Ferrer.
With such players set to represent Spain, India are always going to be the second favourite. The Spanish players took the practice session seriously, and Nadal felt that the conditions were quite humid.
"The court is good, it's very humid. First day, we had a long trip. To be in India again is nice. I have been here a lot of times in last couple of years. I feel good here, good people, good crowd," Press Trust of India quoted Nadal as saying.
India will depend on players like Saketh Myneni and Ramkumar Ramanathan, who on paper look like mismatch for the Spaniards, in the singles competition. To make matters worse, Rohan Bopanna has withdrawn from the tie due to an injury, and Myneni may partner Leander Paes in the doubles competition.
Despite Spain possessing an incredibly strong squad, Nadal does not want to take India lightly. The multiple grand slam champion is eager to see his team defeat India and reach the world group.
"I am representing my country and that's always special motivation. There's always confrontation when you are not playing at home, so difficult. India have a good team, it will be tough. They will be playing at home in front of home crowd in conditions they chose," Nadal said.
"We have lots of good players in top-100, it's tough for us not to be in world group, so we are looking forward to coming back to the world group, and that's the chance to win here, it's not going to be easy. We need to be ready and play our best."
WIth the matches set to be played in the evening, India could receive good support from the home fans, who will also throng the venue to watch Nadal play.