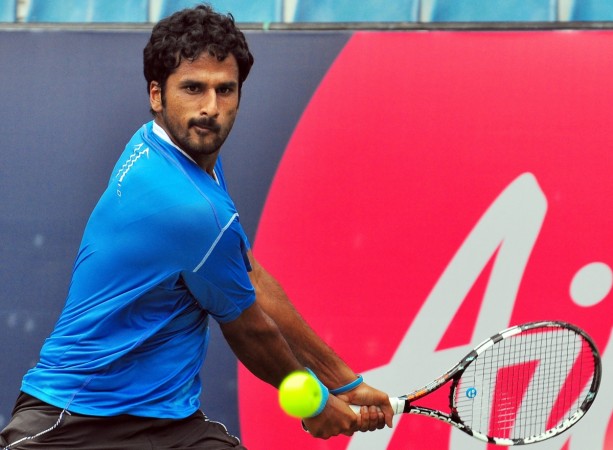 India have a daunting task in the upcoming Davis Cup World Group Play-off tie as they are set to face one of the strongest teams, Spain, in Delhi, starting Friday. With established players like Rafael Nadal and David Ferrer included in the squad for Spain, the visitors look like a huge force, but India's singles player Saketh Myneni wants the home team to fight till the end.
Things could not have got much worse for India as doubles specialist Rohan Bopanna also withdrew from the tie due to a knee injury. India's best bet was in the doubles where Bopanna was originally set to partner Leander Paes. So in all probability, Myneni might feature in both the singles and doubles competition, which will be demanding for the player, but the final decision regarding Paes' partner has not been made.
The team is currently practicing at the Delhi Lawn Tennis Association complex. All the players have to come up with an A plus game to have any chance to defeat Spain, who are favourites to progress.
"For the last 10 years they (Spain) have been fighting for the title. They have been there, done that. We have to be very competitive. We have to challenge them till the last second. That's the key for me and the team," Press Trust of India quoted Myneni as saying.
In their last Davis Cup tie, India defeated South Korea 4-1 in the grass courts of Chandigarh. India are always a strong team on grass, but they have to play on the hard courts of Delhi, against Spain. The DLTA decided to play the tie in the evening, which did not please the non-playing captain Anand Amritraj, who believes it will be advantageous to the visitors.
Myneni does not want to complain regarding the playing surface and the conditions, and wants all the players to find a way to emerge victorious.
"I don't care. I just do my job. We wanted to play on grass, but it was not possible. Whatever the conditions, we need to find a solution," Myneni said.