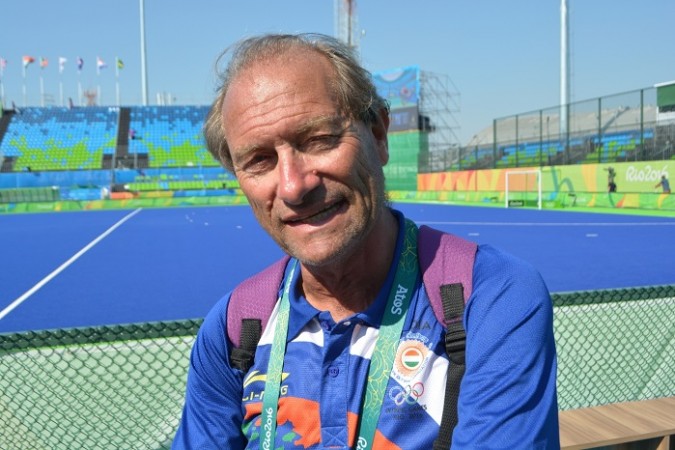 The India hockey team gave the nation a wonderful Diwali present by defeating Pakistan in the final to clinch the Asian Champions Trophy. However, the India coach Roelant Oltmans does not want to rest on his team's laurels, because he knows bigger and better challenges lie ahead for this supremely talented side.
India showed they are the best team in the continent by adding the Asian Champions Trophy title to the Asian Games crown they already hold. Having gone through the tournament unbeaten, India met their biggest rivals Pakistan in the final.
Expectedly, the match was close, especially after Pakistan came back from two goals down to level the final, but, in the end, the superior team prevailed. India got their goals through Rupinder Pal Singh, the outstanding player of the ACT in Malaysia, Yousuf Affan and Nikkin Thimmaiah.
While winning continental titles might feel good, Oltmans knows what will really make this India team great is if they start beating the likes of Australia, Germany, Netherlands and the other top sides in the world consistently, and not just in bilateral contests, but when the pressure is really on, in global tournaments.
"I'm really proud that the team showed its mental strength in the last quarter to clinch victory after we conceded two goals and allowed the opposition to come back into the contest," Oltmans said. "For India's hockey fans this is a major title win, but we have to go on and win bigger global events."
One of the key players for India to do just that is Sardar Singh, who was at his playmaking best in the final, controlling the midfield and orchestrating the goals scored by his team.
"This trophy is the hockey team's Diwali gift to the nation," the former captain Sardar said. "We reclaimed the Asian Champions Trophy by repeating our victory over Pakistan in the Asian Games final two years ago."
Maybe, and hopefully, when we look at this India team two years from now, they won't just be known as the Asian champions.