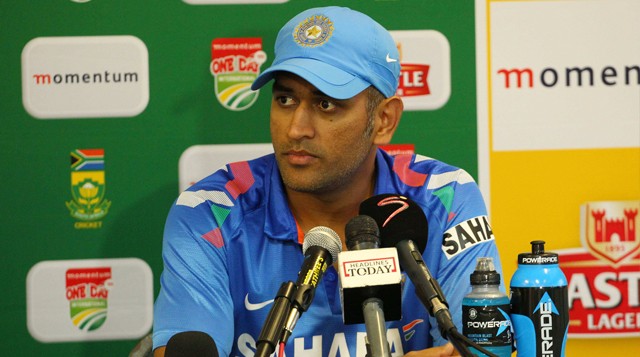 In the last 12 months or so, especially in India, the openers have been fantastic for their side - scoring runs at will at the top, and making sure one of them goes all the way to make a hundred.
Shikhar Dhawan, Rohit Sharma and Virat Kohli have been the magnificent three in India's recent successes in ODI cricket. However, while the latter continues to befuddle the record books with one smashing innings after another, the former two have tailed off quite a bit of late, much to the detriment of their team's results in the process.
Dhawan has struggled to make any kind of big scores, both in South Africa and New Zealand, despite getting a couple of decent starts, while Sharma has not even really managed to get his eye in - sucking up too many balls at the top and then getting out, to completely throw away India's momentum.
With India needing to chase a score in excess of 290 in just 42 overs in the second ODI against New Zealand in Hamilton, the openers needed to step up, and despite seeing off the first few overs, they disappointed yet again, throwing away their wickets at crucial times.
"We got off to a good start in terms of not losing wickets," India skipper Dhoni said. "But if you are supposed to score 290-odd when you are chasing and in the first ten you are 38-odd runs and two wickets down, it becomes quite difficult for the middle order, especially on a wicket which became slightly two-paced with the drizzle. I felt as the game progressed it became more and more difficult.
"I thought once we got off to a start the openers should have carried on for a bit longer so that they could have played a few more shots, scored a few more runs and taken a bit of pressure off from the middle order. But that was not the case. It does not always go as planned. I think the middle order did quite well to reach close.
"I think the batters are getting some kind of a start but we are not able to convert those starts into 50s or 75s or big partnerships. I feel it is very crucial if they are playing outside [India] that once you get off to a good start it is important you make a big partnership."
India eventually lost by 15 runs via the Duckworth-Lewis method, with Dhoni and Kohli yet again the only real batsmen to step up to the plate. While India's middle order has been brittle for a while now, the openers' prowess waning has only further increased the pressure on India's big two.
However, chasing such a big score all the time would not be necessary, if the bowlers would restrict their opponents to a more makeable score, every once in a while. "We have always been a batting-heavy side, and the new rules have affected us [badly]," Dhoni added. "Unless it is a very seamer-friendly wicket, we have gone for runs.
"The batsmen are getting starts but are not converting them. It is crucial outside India to turn those starts into big partnerships"